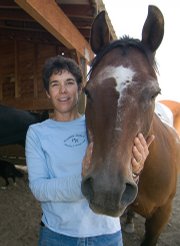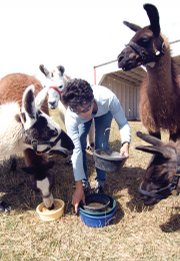 If you go
What: Eighth annual Humble Ranch Education and Therapy Center fundraiser
When: 5 to 8 p.m. today
Where: Humble Ranch on Routt County Road 14
Other: Tickets are $35 for adults, $15 for children under 12, and include dinner, live music, silent auction and the Humble Horse Parade. Call 879-3443 or e-mail pat@humbleranch
Steamboat Springs — Local philanthropists in cowboy boots will not be the only ones decked out for Humble Ranch Education and Therapy Center's annual fundraiser tonight - the center's therapy horses also will don their finest.
"As far as benefits go, it's a pretty unique event because you're not just in a ballroom somewhere," Humble Ranch Executive Director Cheri Trousil said. "People really enjoy the aspect of putting on their Western duds and coming out."
In addition to expressing appreciation for Humble Ranch's volunteers and donors at the fundraiser, the center's animals will strut their stuff in the Humble Horse Parade.
"We have 10 therapy horses, and we're going to kind of dress them up a little bit and just showcase them to the crowd," administrative director Pat Anthony said. "They're really the heroes of our programs."
Today's event is the only annual fundraiser for Humble Ranch. The center also receives supplemental grant funding, and fees for service for individual clients are frequently paid by insurance or schools, Trousil said.
"We've never turned a client away because they can't pay," she said. "We always have scholarships available."
Programs at Humble Ranch include hippotherapy, in which clients with mental or physical disabilities receive therapy on or with a horse; and therapeutic riding, which focuses on coordination and balance. Humble Ranch offers three mini-camps throughout the summer that allow campers to ride horses, lead llamas, participate in art projects and take part in typical camp activities in a unique environment.
"Many of our clients have lifelong challenges and come back year after year. It's nice for them to be here in this setting instead of in the hospital," Trousil said.
Additional funds will be raised through a silent auction with a Western focus, Anthony said.