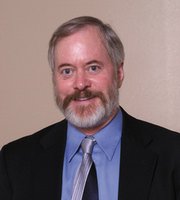 Steamboat Springs — A day after it appeared Kerry Hart was out of the running for the presidency of Morgan Community College, it has been announced that Hart is one of two finalists for the position.
Hart, the current dean of Colorado Mountain College's Alpine Campus in Steamboat Springs, still is a candidate and will undergo more interviews in June, said Rhonda Bentz, spokeswoman for the Colorado Community College System, which oversees the Fort Morgan school.
The final round of interviews will take place with CCCS President Nancy McCallin, Bentz said. A final decision will be announced by the end of June.
Interviews for the presidency began in early April, and Hart has outlasted about 50 candidates, Bentz said.
Reached by phone Thursday, Hart said he still expects no changes until a job offer is made.
"I came to CMC by choice and whenever I go out and interview, it's always a good learning experience," Hart said. "I'd like to be able to look at other institutions, and I'm very impressed with Morgan Community College. But at this point, it doesn't mean it's a better opportunity than staying with CMC."