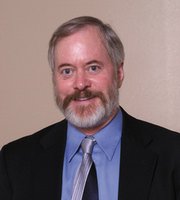 Steamboat Springs — Kerry Hart, dean of the Alpine Campus of Colorado Mountain College, said he will remain in Steamboat Springs after an unsuccessful bid to become president of Morgan Community College in Fort Morgan.
Hart, who has been dean of the Steamboat Springs campus since 2006, was named as one of the four semi-finalists for the presidency but did not receive a job offer.
"Being a finalist at another institution doesn't mean anything, really. It's not (a big deal) until an offer's made, and I accept it," Hart said Wednesday. "For me it's really business as usual at CMC and in Steamboat Springs."
Hart also said the Fort Morgan job was the only offer he has considered and that he plans to stay in Steamboat for the foreseeable future.
"If I'm put in a position where I need to make a decision whether or not I'll stay at CMC, well, I'll cross that bridge when I'm confronted with CMC and another opportunity," he said.
"CMC's a great place, Steamboat Springs is a great place, so it'd have to be a pretty significant opportunity for me to consider leaving."