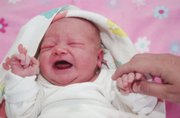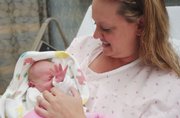 If you go
What: A groundbreaking ceremony for the Yampa Valley Medical Center's enlarged Family Birth Place and Surgical Services departments
Where: YVMC (park at the rear of the Doak Walker Care Center lot)
When: 2:30 p.m. Tuesday
More information: Call 871-0700 or visit www.yvmc.org/grow...
YVMC 2007 statistics
- Inpatient admissions: 1,955
- Emergency visits: 9,105
- Ski/snowboard injuries: 1,759
- Surgical cases and treatments: 4,119
- Newborn deliveries: 431
- Laboratory tests: 99,232
- Chemotherapy treatments: 3,369
- Meals served: 230,208
- Volunteer hours: 7,771
- Total revenue: $64,777,822*
- Operating expenses: $57,895,600*
- Cost of restructuring long-term debt: $1,402,357*
- Net income: $5,479,865*
* Fiscal year ended Sept. 30, 2007
Source: Yampa Valley Medical Center 2008 Report to the Community
Steamboat Springs — Things can get a little tense at Yampa Valley Medical Center's Family Birth Place.
When the hospital was built in 1999, about 200 babies were being delivered each year. YVMC delivered 431 babies in 2007.
"It hasn't been uncommon for the unit to be full and people to come in ready to deliver," said obstetrician and gynecologist Dr. Jim Summers, one of five doctors who deliver babies at YVMC. "It's hard to give these patients the care they need and deserve."
That will change, Summers said, when the hospital completes a $13 million expansion that also will increase the hospital's space for surgical services. A groundbreaking ceremony for the expansion, which hospital CEO Karl Gills said will take 15 to 16 months to complete, is Tuesday.
"We would like the whole community to be aware and to know they're certainly
invited," hospital spokeswoman Christine McKelvie said. "We're really putting the focus on the fact that we're celebrating this long-awaited expansion. : We've been really pushed for space, especially in the Family Birth Place. Any family who has delivered a baby here on a busy day or a busy week is well aware of our space constraints."
The expansion will double the size of the Family Birth Place to 10 patient rooms, which the hospital says should be enough for as many as 550 deliveries a year. The number of operating rooms also is increasing from three to five.
Summers said the hospital still will have protocols in place for overflow situations, but he hopes they won't be exercised as often.
"Hopefully, with this new addition, it's going to become lesser and lesser of a chance that these things happen," Summers said. "We all want to deliver the highest standard care possible. This expansion will allow us to do that."
Unexpected growth
"We're doing this much sooner than we expected," Gills said of the expansion, the hospital's first major one. "I don't see another expansion of this nature for five to seven years. Maybe even longer."
Unexpected population growth in Routt County, which the hospital expects to continue, forced YVMC to consider an expansion earlier than it had planned. Gills said the accelerated timetable didn't present any financing difficulties; the hospital was able to free up a large portion of the project's budget by refinancing the two bonds that built the original facility, lowering its interest rate and debt repayments. The rest came from donations and cash reserves and did not require any additional bond issues. The hospital is a nonprofit organization and is not supported by tax dollars.
Senior Director of Surgical Services Debbie Cassidy said that without an expansion, the hospital has no more room in its block scheduling for surgeries without adding night procedures, which both patients and doctors dislike. Cassidy said that in addition to the two new operating rooms, her department also will see two suites added for minor and endoscopy procedures. She said it will be good to separate patients coming in for these procedures from those undergoing major surgery.
"It's just more of a relaxed atmosphere," Cassidy said.
With its expansion, the hospital is doing more than meeting immediate needs.
"Down the road, we are looking at robotic surgery, so the new rooms will be a little bit larger to accommodate the robotic equipment," Cassidy said.
Physician involvement
Other project components include the remodeling of existing space, additional storage areas, a dedicated surgery waiting area and a family waiting room, a lactation consultation room and a larger special care nursery in the Family Birth Place.
"It's going to be more comfortable for families, especially the father," Summers said of the Family Birth Place improvements. "We're trying to make this a little more like home while still having all the components of a first-class delivery unit."
Summers credited YVMC and the Healthcare Foundation of the Yampa Valley for allowing physicians to have a say in the expansion's design, from the number of rooms to interior design elements and amenities.
"We've all had input," Summers said.
Gills said hospital staff spent days in the hospital's conference rooms mapping out the expansion with cardboard boxes and masking tape. McKelvie said doctors still are gathering ideas at site visits across the state. She said the level of preparation is a factor of the scale of the project.
"It is an enormous undertaking for us," she said.
The biggest challenge for the hospital will be maintaining its current level of service as it renovates some of its existing spaces. Gills said patients shouldn't expect any reduction in the quality of service.
"Obviously, we'll continue to offer the full range of services," Gills said. "We will have to temporarily relocate some services while we're completing the renovation."