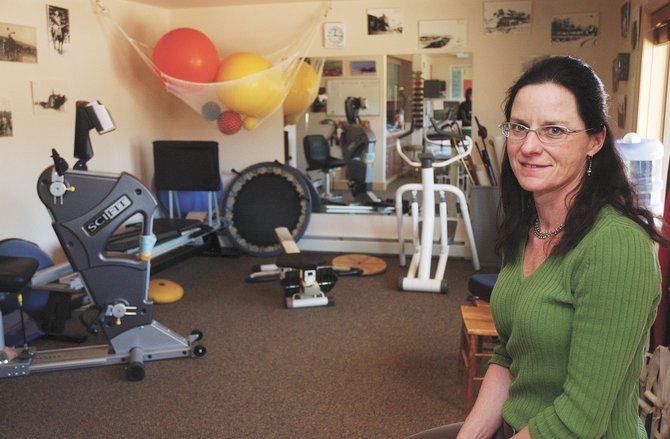 Clinic renovations complete
South Routt Medical Center offering new services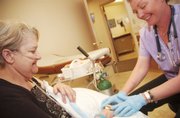 Oak Creek — Just more than two years ago, the South Routt Medical Center was running on bake sales, dances, raffles and the generosity of Steamboat practitioners willing to spend an occasional day in the clinic, physician assistant Jennifer Sliney said.
In 2006, voters in South Routt County created the South Routt Medical Center Health Service District by an overwhelming margin and agreed to fund a 2.1 mill levy expected to raise about $180,000 a year for the clinic. The mill levy funds not only have allowed the South Routt Medical Center to offer services five days a week but also paid for the recent renovations that bring new local services to South Routt residents.
"We've met the goals we set out to do when we started this," board member Janie Romick said. "It's so wonderful to be open five days a week now."
Last year, the clinic saw patients three days a week, with eight to 10 people coming in for services each day. Now, the clinic sees a dozen patients in person daily, plus six to eight telephone consultations and another half dozen blood draws and blood pressure checks, Sliney said.
"People are now transferring their care here - people who historically went as far as Grand Junction or Kremmling to get their health care," Sliney said. "We're seeing many more complicated cases as well."
With the center's new facilities, the patient load is expected to grow even more.
The clinic's new sports medicine and physical therapy facility, operated by Yampa Valley Medical Associates, was constructed in space formerly occupied by the medical center's X-ray room, kitchen and laboratory.
The interior redesign also allowed the clinic to become compliant with the Americans with Disabilities Act by providing handicapped-accessible restrooms and entrances. The building the South Routt Medical Center occupies was built more than 50 years ago, and not much had changed on the inside since then, Sliney said.
The clinic also boasts a new minor surgery room, which Sliney said will be used for procedures including lesion removal, skin biopsies and laceration repair.
Alterations also were made to the waiting, check-in and record-keeping areas of the clinic. The former open layout was not suitable for modern medicine, Sliney said.
"Part of the cool thing about this clinic, and has always been, (is) it being rural, down-home," Sliney said. "However, there comes a point when you're not compliant with patient confidentiality anymore."
Lower costs
According to the Colorado Rural Health Center, the South Routt Medical Center is one of only two community-funded health centers in the state.
"I try to stress it with patients all the time - you guys did this," Sliney said. "You guys voted to fund this and ensure that we will always have a health center in our community."
The board is considering joining the clinic with the Northwest Colorado Dental Coalition and bringing in OB/GYN services once a month. The clinic already has joined the federal Vaccines for Children program, a Centers for Disease Control and Prevention effort that provides no-cost vaccines to low-income children, causing its pediatrics visits to skyrocket.
Funding from the mill levy also allowed the South Routt Medical Center to immediately drop all of its costs for service by 14 percent and establish an additional 15 percent discount for cash payments at the time of service.
"We have a lot of Medicare and Medicaid, a whole lot of children are on (State Children's Health Insurance Program), and a whole lot of people are uninsured," Sliney said.
Cash discounts are particularly important to ranching families, who like many other self-employed people do not have health insurance, Sliney said. The clinic's expanded hours also have been helpful to ranchers during their busy times of year, she said.
"We do negotiations with people all the time - as soon as calving is over, you're coming in for your physical therapy," Sliney said.
The South Routt Medical Center hosts an open house from 1 to 4 p.m. June 8, to celebrate its new facilities with the community.
"We're going to have a barbecue with food and drinks and entertainment, to thank everyone for their support," Romick said.