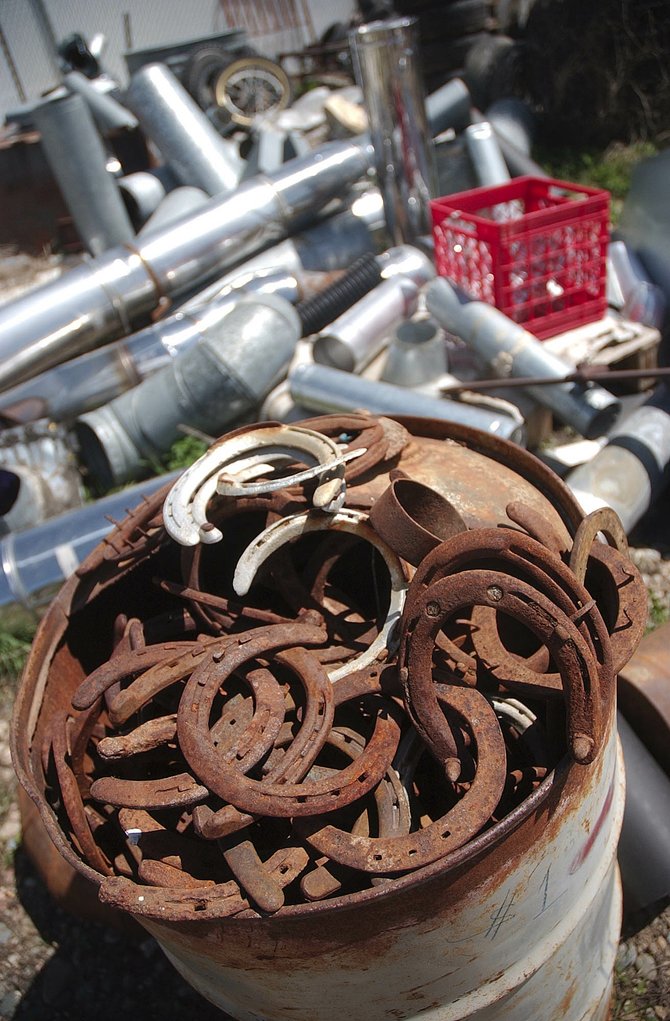 Natural ReSource
Community art project highlights salvaged materials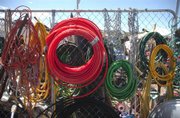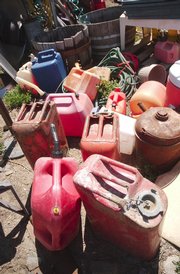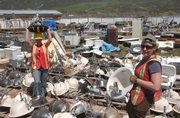 Key points
¤ Creative Community Project 2008, presented by Home ReSource
¤ Winners will be announced at the opening of Home ReSource's new warehouse July 12
¤ Entering the contest is free, as is use of most materials in the Home ReSource salvage yard
¤ Genah Burditt at 819-8366 or e-mail genah@steamboatbiodiesel.com
Trying to beautify a landfill might seem like a losing battle, but you have to think of these things in context.
When that context is junk art, recycled materials and Milner Landfill, the purpose behind Home ReSource's first Creative Community Project becomes clear.
Genah Burditt, who works at the Home ReSource salvage center and organized the public art project, said it gives exposure to the center and to local artists, welders and other craftspeople. The center, which sits outside the Milner Landfill but is a separate entity, will unveil contributed projects when its new warehouse opens July 12.
"We have stuff that they need, if you're a junk artist, or if you're a community nonprofit and your constituents need supplies," Burditt said. Materials for building a project for Creative Community are free, as is entering the contest. A panel of judges from the community will select three winners at the opening, as well as award $1,000 in Home ReSource inventory to the winner of a People's Choice award.
Burditt said the finished projects will adorn a hill behind the completed warehouse. She hopes the event will bring exposure to the center and the impact she thinks it can have on the community.
"Our goal is just to divert it from the landfill and get it into somebody else's hands so they can use it," Burditt said. "We don't just pull stuff out of garbage cans - but we will do that if we see something that definitely should not be in the trash."
What Home ReSource does do is assist in deconstructions to salvage building materials and accept donations from the community. Pieces of Thunderhead Lodge and Ski Time Square will end up in the Home ReSource salvage yard and accompanying trailers, which are home to lawn mowers, bicycles, wooden washtubs and bathroom sinks.
There's a space cleared in one trailer for medicine cabinets, and a collection of restaurant booths leans against the yard's side fence. There are large bins of scrap metal, and a mobile home full of light fixtures spanning recent decades. All of it, save a few especially rare bathtubs, is up for grabs for artists who want to build for Creative Community.
"We're like a thrift store with bigger stuff," Burditt said.
A handful of local artists and community groups already have committed to the project, including rancher Wayne Kakela, who built a flock of metal sheep at the east end of the Stock Bridge Transit Center parking lot. Public art and recycled materials have been an interest of Kakela's for a long time, he said.
"I've always felt that things should be recycled as much as possible, and I think there's a lot of aesthetic potential in materials that maybe had one use and could be changed in function and shape and use, and maybe combined to make more interesting things and more sculptural things," Kakela said. "I've been making things like that for years."
Kakela is not sure what his Creative Community work will look like, but he knows it'll be a sculpture involving recycled materials. Past projects along the same lines have used barbed wire and wagon tires, among other things.
"I have to go out there and look around and find some things that strike my eye and aesthetics," Kakela said.
Burditt said she hopes to get about 10 artists or community groups registered for Creative Community and that participants' works will be viewable from the road to the landfill indefinitely.