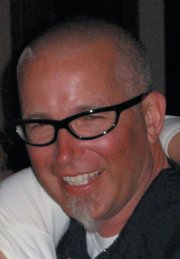 Brian Smith
Steamboat Springs — Age: 40
Occupation: Clinical applications specialist for Siemens Healthcare, Molecular Imaging Division
Place of birth: Moline, Ill.
Q. When did you move to Routt County, and what brought you here?
A. Originally in 1995, moved away in 2000, and back again in 2006. Came out on vacation (1995) from Florida, went back to Florida and quit my job. I ended up getting lucky and got a job in the imaging (Radiology) department at the hospital.
Q. What's the biggest risk you've taken recently?
A. Working from home in general; it is more difficult than people think.
Q. Describe your morning routine.
A. Turn on my work computer, turn on my home computer, start some coffee. Eat breakfast while reviewing e-mails. Head to the gym at about 11 to go for a run.
Q. What's the best piece of advice you've ever been given?
A. Happiness can be achieved by using your patience.
Q. What three things would you want people to know about you?
A. I am honest, sometimes to a fault. I believe in doing the right thing. I like to have fun.
Q. What did you want to be when you grew up?
A. Football player/physical therapist.
Q. If you could invite any four people to dinner, who would they be and what would you talk about?
A. Trent Rogers, buddy from high school, and probably the most entertaining person you could ever talk to, my brother Jeff Smith, Mike Himbaugh (singer dude of my favorite band Hello Dave), and my friend Stace Toye. I would start with music and work our way from there.
Q. Do you collect anything?
A. Music and those little cardboard coasters you see the bars use. I have coasters from all over the world (they are free, so a nice and cheap thing to collect).
Q. In the Meatloaf song, "I'd do anything for love, but I won't do that," what is that?
A. Wish any harm on anybody.
Q. What was your first job?
A. Brush crew for a Rural Electric Cooperative in Macon, Mo.
Q. Who is your favorite superhero? Why?
A. Thor. Love the hammer!