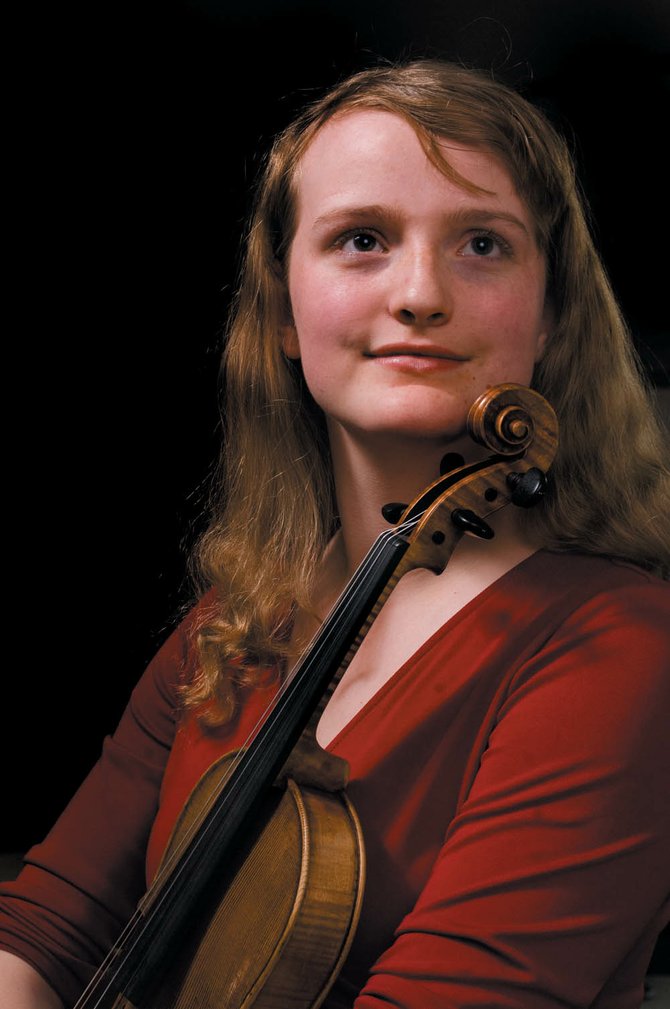 Orchestral objectives
Violinist has her goals set high - once she finishes high school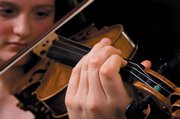 Past Event
Saturday, May 17, 2008, 7:30 p.m.
Steamboat Christian Center, 821 Dougherty Rd, Steamboat Springs
Not available / $10 - $20
Steamboat Springs — For some classical works, an ambitious young violinist can just tell - from the first time she hears it, she has to play that piece.
That's how 16-year-old Steamboat Springs Orchestra violinist Anna Roder felt the first time she heard Felix Mendelssohn's "Violin Concerto in E Minor." A highly technical piece that's Romantic in every sense of the word, the Mendelssohn has been under Roder's bow for about two years now.
"It's bombastic in the first movement, which I really like, and the second movement is really pretty. And the third movement is very, very perky - just lively and happy and off the wall with joy," Roder said.
This month, she'll perform the piece with SSO for its season finale concert. Not too long down the road, Roder ideally sees herself playing the same role with larger orchestras for a living. She's thrilled at the opportunity to test-drive that goal with her hometown orchestra.
"It's what I want to do for the rest of my life, so it's like, 'Yay,'" she said.
Roder is well aware that becoming a concert violinist sought after by professional ensembles is no small task. To get ready for a slew of conservatory auditions that get going in earnest in December, Roder spends up to five hours a day preparing her scales, concertos and other pieces. She said the process is "like preparing for college all the time," and that her patience for an intense practice regimen hasn't always been so strong.
"It'd be nice to perform all the time, and the thing that really stopped me from really doing music professionally was that I didn't like to practice. But I like it a lot more now," she said.
To fit all that in, Roder takes some classes at Steamboat Springs High School and some through Indiana University High School. Her schedule usually includes an hour or more of playing before class and more practicing whenever there's time.
"I tried doing four hours of practice with a full school schedule, but it didn't really work very well," Roder said.
A violinist since she was 3 years old, Roder has played with the Santa Fe Youth Symphony and the Denver Young Artists Orchestra. She sat as concertmaster in the 2008 Colorado All-State Orchestra and will study at Meadowmount School of Music in Westport, N.Y., this summer.
Even with her highly organized practice routine, Roder's love for music is unfettered.
"Any solo thing, I love. I like just playing in general. I haven't met a piece I really didn't like," she said.
"You can find the nice in anything if you put the time and effort into it."