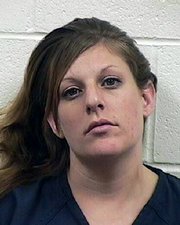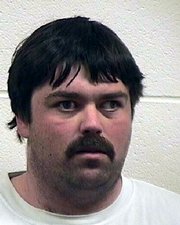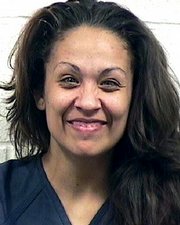 Craig — The All Crimes Enforcement Team arrested three more individuals Wednesday night in Craig in an investigation that resulted in the arrest of 11 men Tuesday.
Vita Pilar Hochreiter, 34, Mallory Dean Johnston, 24, and Russell Stewert McDiffett, 34, were arrested for distribution of methamphetamine, a Schedule II substance.
ACET Commander Garrett Wiggins said his agency believes the suspects arrested in both investigations are part of a larger organized crime operation.
More arrests could follow in the immediate future, he said.
"There are some people at large right now that are suspects, as well," he said. "There's always the possibility that future arrests could come from this."
All three suspects arrested Wednesday were taken into custody in Craig, but they were not arrested together, Wiggins said. They all are U.S. citizens.
No illegal substances, money or weapons were confiscated during their arrests, Wiggins said.
He added the arrests resulted from hard work on the part of law enforcement and concerned citizens.
The Craig Police Department, Moffat County Sheriff's Office, Steamboat Springs Police Department, Hayden Police Department, Immigration and Customs Enforcement and the 14th Judicial District Attorney's Office have all played parts in the investigations, Wiggins said.
"These guys and the community members all worked very hard on this, and my hand goes out to them," he said.
Officials have said the operation resulting in the arrests of 11 men made Tuesday night was one of the largest in ACET's history.
According to reports, law enforcement confiscated money, drug paraphernalia, a firearm and methamphetamine and cocaine worth approximately $30,000 on the street during that sweep.
Jail records indicate each man arrested Tuesday was born in Mexico. The District Attorney's Office expects to file charges soon.