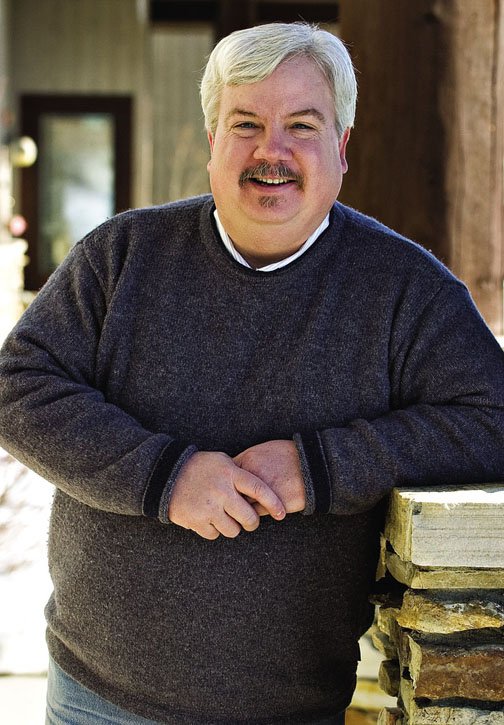 Rob Douglas: The sins of the Father
Rob Douglas
For 20 years, Steamboat resident Rob Douglas was a Washington, D.C. private detective specializing in homicide, political corruption and terrorism. Since 1998, Douglas has been a commentator on local, state and national politics in Washington, D.C., Maryland and Colorado. To reach Rob Douglas, email rdouglas@SteamboatToday.com.
Find more columns by Douglas here.
God damn America.
Three words.
Three words shouted by Barack Obama's pastor with enough venom to end Obama's political life.
Three words shouted by Barack Obama's pastor with fiery rhetoric sufficient to illuminate the dark intersection in American culture where religion and politics often collide fatally.
Because of the Rev. Jeremiah Wright's screed, Americans find themselves this Good Friday asking the question - the biblical question - of whether the sins of the Father should be visited upon the son. Father, with a capital F, because Wright is Obama's spiritual father, his pastor.
Democrats will answer the question first. However, given the late hour on the primary clock, the entire country may have the final say in November. Before answering, it is worth determining how Obama landed in this quandary. That query leads directly to the state of religion in America, an appropriate subject for the holiest week of the Christian calendar.
Last month, the Pew Forum on Religion & Public Life released the U.S. Religious Landscape Survey. The survey, described as the "most detailed estimates to date of the size and demographic characteristics of religious groups in the U.S.," found that 28 percent of American adults left the church of their upbringing in favor of another church - or no church at all.
But arguably, combining the Pew survey with individual churches' levels of attendance results in a more detailed picture of religion in America today - a picture of polar opposites. On one end, where religious leaders (often called the religious left) use their position to promote a political agenda far from the core of the faith they profess to represent, parishioners are leaving in droves. On the other end, where religious leaders (often scorned as the religious right) promote a more orthodox view, church attendance is thriving. For example, the Episcopal Church - the church I am most familiar with - is losing 1,000 members per week. Yet within the worldwide Anglican Communion (to which the Episcopal Church belongs), membership, specifically in the more orthodox southern hemisphere and orthodox parishes in the northern hemisphere, is increasing.
Yet, the true picture is more complex than one consisting of numbers. The picture is complicated by the debate about the appropriate role for religion in American politics. An issue the founding fathers debated. An issue we debate today as a society. An issue Wright, as a liberation theologian, believes is not debatable. Liberation theology not only calls for political activism, it demands it. But, contrary to some attempts this week to stir the racial pot, liberation theology is not a matter of black versus white.
Bottom line: While many Americans continue to debate the appropriate influence religion should exert upon politics, Obama finds himself at the center of the debate.
So back to the question of Wright's calling for America to be damned and the impact on Obama's political viability. The question can be answered two ways - what should happen and what will happen.
Obama should not pay for his pastor's transgressions with his political future - and I say that as someone who will not vote for Obama because of his domestic and foreign policies. And while I agree with critics who believe Obama should have stood up to Wright before the political firestorm, I can't condemn Obama for failing where I too have failed in my life.
More to the point, the American political landscape would be better if the current debate centered more on Obama's speech this week and less on the speeches of his pastor. If you didn't see Obama's speech, you owe it to yourself to read it.
But, there is what should be and what will be. Given how the passions in this country still boil when it comes to issues of race and religion, the reality is that Obama's chances of reaching the presidency have evaporated. If Obama survives the Clintons, he'll be met by Republicans airing ads containing Wright's blasphemies. That will be of no benefit to political discourse, but it is political reality.
Rob Douglas can be reached at douglas@privacytoday.com