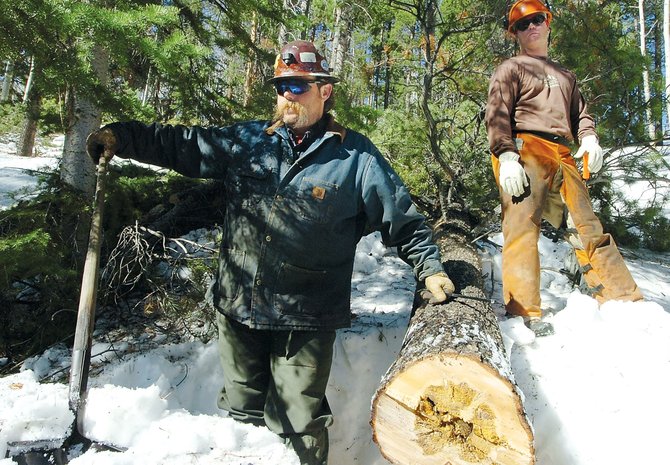 Dying trees present opportunities for ski area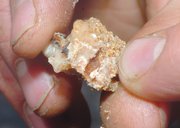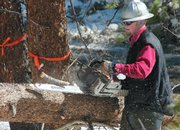 Steamboat Springs — The makeup of Mount Werner's forest will mean less devastating fallout from the state's mountain pine beetle epidemic, a resort official said Wednesday.
"Our mountain has a very diverse forest," Doug Allen, vice president of mountain operations for the Steamboat Ski and Resort Corp., said at a forum hosted by the Bark Beetle Information Task Force. "Most of the dark timber you see on the forest is fir."
Trees such as firs and aspens are safe from the epidemic that is expected to claim virtually all of Colorado's lodgepole pine forests - 1.5 million acres of them. After several years of fighting the beetles, resort officials and state and federal foresters have conceded defeat. In that vein, the focus of Wednesday's forum was identifying the potential impacts and opportunities that will result from the destruction.
Utah went through a similar epidemic about a decade ago.
"The beetles take everything," said Ron Wilson, former district ranger for the U.S. Forest Service's Dixie National Forest in Utah. "It was pretty devastating. : When you have a problem like this, you have to treat it like a wildfire. You have to act quickly."
Red tape and litigation held up the response in Utah for about three years, Wilson said, dooming their hopes of winning the beetle battle. The experience led Wilson to leave the federal forest service after nearly four decades. He is now the southwest area manager for Utah State Forestry, Fire and State Lands.
Wilson said Utah's experience had drastic effects for the Brianhead Ski Area.
"It really changed the resort and the ski runs there," Wilson said. "It was devastating."
The biggest impact was the loss of wind protection formerly provided by trees. High winds have led to more lift closures and increased snow making and grooming costs due to snow being blown off trails. On the plus side, Wilson said, the small resort now has more skiable terrain.
That's something the Steamboat Ski Area will look to capitalize on when it removes its lodgepole pines, which Allen said are located in limited swaths throughout the mountain. Specifically, Allen said the tree losses would provide an opportunity to create more novice ski runs in the Bashor Bowl.
"We will lose a lot of the lodgepole in that area," Allen said. "But it is really only going to affect small pockets, not the whole mountain."
Allen said Ski Corp. fought bark beetles aggressively for about three years before giving up. Now, in addition to exploring the opportunity for new terrain, Allen said the resort will have to mitigate the aesthetic effects the epidemic will have on one of its most famous draws: tree runs.
"Having lost the battle with the lodgepole, it's time now to look at what we're going to do with the visual effects of that," Allen said.
In the near term, skiers and boarders can expect the removal of "hazard trees" between this ski season and next. A broader thinning of the mountain is further down the road.
"We won't be doing any heavy removal right away," Allen said.
Economic effects
The beetle outbreak's impacts on the broader community and economy also were discussed Wednesday.
Mike Retzlaff of Economic Insights of Colorado said the increased risk of wildfires should be of particular concern.
"That's the No. 1 fear associated with the bark beetle," Retzlaff said.
Retzlaff noted that 60 percent of the improved property value in Routt County is located in "wildland urban interfaces," those areas where wilderness and structures intermingle and wildfires are most destructive. Forty-five percent of the improve value is in one such interface: Steamboat Springs. In addition to private property, governmental entities that rely on property tax revenue also are at risk, Retzlaff said.
There could be broader system collapses resulting from the massive loss of trees. Retzlaff noted that four other western states rely on water provided by the Yampa, Green and Colorado rivers system. And the Denver metro area relies hugely on beetle-infested areas for water. Dying forests open gates for sediment to flow unimpeded into watersheds.
Retzlaff also noted that 2.7 percent of Colorado's travel spending is spent in Routt County, and the changing landscape could discourage return visits. Wilson said the town of Brianhead still is scenic and beautiful, but those who know what it looked like before tend to complain.
"You're going to have to recruit a whole new group of people, and that's going to be a lot of work and a lot of energy," said Pattie Snidow, northwest area manager for U.S. Department of Agriculture Rural Development.
The USDA offers financial support through loans, loan guarantees and grant programs for those who may take advantage of the beetle-kill trees by turning them into biomass energy. Under the proposed 2008 Farm Bill that has yet to pass Congress, the USDA's renewable energy program would become one of its largest, Snidow said.
In Utah, Wilson said dead trees sparked a new log home industry.
"It was an economic boon for that area at that time," Wilson said.
And while wildfires pose a risk to property values, Retzlaff said red trees alone haven't hurt values in nearby Grand County, where the effects of the beetle epidemic are more advanced.
"There's no evidence at the moment that property values (in Grand County) are being reduced because of dead trees," Retzlaff said. "The demand for property, because of the demographics of the country, is overwhelming any reduction due to aesthetic values."
- To reach Brandon Gee, call 871-4210
or e-mail bgee@steamboatpilot.com