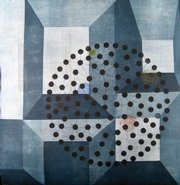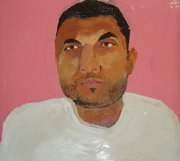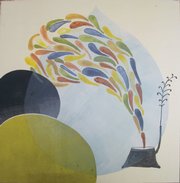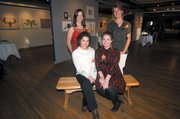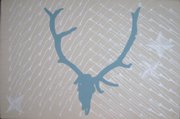 Key points
¤"No Title Here," featuring work by Erika Garcy, Maggie Fleming Mitchell, Christie Ginanni and Sara Vanderbeek
¤ Show is up through April 13
¤ Emerging Artists Gallery, the Depot Art Center, 1001 13th St.
¤ Free
¤ 879-9008
Steamboat Springs — About an hour before the opening of their first group art show, four artists claim they have nothing in common.
Erika Garcy, Maggie Fleming Mitchell, Christie Ginanni and Sara Vanderbeek all work with fine contemporary prints at Riverhouse Editions. Outside of that, the artists don't draw much of a connection between the walls of drawings, prints and paintings featured this month in the Emerging Artists Gallery at the Depot Art Center.
"That's basically what we had in common. There's no theme - that's why (the show) is called 'No Title Here,'" Vanderbeek said.
In most art markets, that would be true. Contemporary art usually does not qualify as a theme. But Garcy, Mitchell, Ginanni and Vanderbeek are willing to admit that contemporary techniques set their collection of work apart from what else might be available locally.
"We're excited to show something that we think is different from what's been shown here before," Garcy said, noting that the work in "No Title Here" is more abstract and contemporary, leaving less room for definite shapes and more for interpretation.
"We're all from different places, so we all bring a different perspective to Steamboat," she said.
Hailing from states outside Colorado, the four artists take on diverse subject matter with the show. Ginanni's and Garcy's works are mostly concerned with shapes and color; Mitchell is reasonably sure her print-like paintings get inspiration from interior design magazines and animal skulls; Vanderbeek depicts people and animals she is familiar with.
It's all drawn from a larger world of work, Vanderbeek said, and all four artists keep a close eye on what up-and-coming artists are doing.
"We work with contemporary art, and we're all really knowledgeable about what's going on internationally. So it's certainly different from what Steamboat is used to - in a good way," Vanderbeek said.
"It's informed not only by our educations - we all went to art school in some capacity - but also by the bigger picture of the contemporary art world."