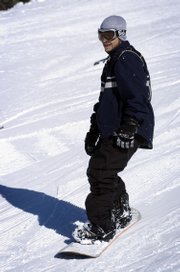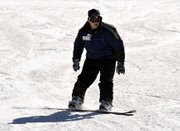 2008 Sunshine Kids
Christopher Rodriguez, 16, Camden, N.J.
Dennis Gallagher, 20, West Hampton, N.J.
Kevin Anthony, 17, Salem, Conn.
Patrick Aylward, 15, Norwalk, Conn.
Katie Link, 18, Wallingford, Conn.
Hannah Kollar, 15, Fairfield, Conn.
Cory Filer, 11, Houston
Joshua Ortiz, 16, Spring, Texas
Jennifer Mendoza, 13, Pearland, Texas
Abigail Castillo, 13, Houston
Erica Sell, 17, Terre Haute, Ind.
Ashley Scott, 16, Indianapolis
Rachelle Patterson, 14, Plainfield, Ind.
Samantha Haller, 18, Valparaisa, Ind.
James Stewart, 13, Elmont, N.Y.
Stefanie White, 16, Lindenhurst, N.Y.
Catherine Castro, 16, Farmingdale, N.Y.
Alexander Manning, 13, Lake Charles, La.
Tony Perrier, III, 17, New Orleans
Isabel Cano, 11, Mandeville, La.
Corrina Price, 15, Marrero, La.
Brenda Cardona, 16, King City, Calif.
Andy Carmona, 17, Merced, Calif.
Kayla Lucatero, 13, San Jose, Calif.
Ashley Martinez, 17, Scotts Valley, Calif.
Hermes (Max) Irizarry, 15, Paterson, N.J.
Yanina Gonzalez, 15, West Orange, N.J.
Samantha Aguilar, 15, Passaic, N.J.
Cherokee Pizano, 12, Salem, Ore.
Jasmine Bellinger, 14, Ore.
Conor Oliver, 13, Sandy, Ore.
Jack Altenhofen, 17, Beaverton, Ore.
Steamboat Springs — At the age of 4, Christopher Rodriguez was diagnosed with stage-four Burkitt's lymphoma, a highly aggressive form of cancer.
After enduring radiation and chemotherapy treatments throughout his childhood, he was unable to shake the disease. Rodriguez, now 16, was recently diagnosed with Hodgkin's lymphoma, a cancer of the immune system.
But while strapping into his snowboard atop Mt. Werner on Wednesday, the Camden, N.J., resident was able to put the illness out of his mind.
"I'm actually doing a lot better - I'm hanging in there," he said. "But it's a lot of fun to come to Colorado to snowboard."
Rodriguez was one of 31 teenagers and young adults who visited Steamboat Springs last week for the 21st annual Sunshine Kids Winter Games. The Sunshine Kids Foundation is a national nonprofit organization based in Houston that gives youths with cancer an opportunity to participate in fun, group activities, free of charge.
For the third consecutive year, the Sunshine Kids came to Steamboat for a week of food, skiing and other activities, such as tubing and snowmobiling.
"I've never snowboarded a day in
my life," Rodriguez said. "I've caught on real fast. It's fun, but the hardest part - to be honest - was learning the toe side. I've got the hill side, but if I get the toe side I'd be a lot better."
The Steamboat trip is one of many led by the Sunshine Kids Foundation to destinations across the United States, including an upcoming trip to Hawaii.
"They are week-long activities that are designed to get children out of the hospital environment and to give them the chance to get away from the treatments," said Jennifer Wisler, the foundation's director of children services. "And it's also the opportunity to meet kids their age from other areas that are also experiencing cancer treatment."
Making friends
As Rodriguez worked on his toe side technique, Kevin Anthony, 17, also was cutting some turns on the mountain. Anthony, from Salem, Conn., is battling non-Hodgkin's lymphoma.
The two teenagers were paired for the week with Steamboat Ski Area snowboard instructor Bobbi Bentz, who said Rodriguez and Anthony were fast learners.
"They have such a good attitude, and you can tell they are just so excited to be here," she said. "There's been no complaints and they are always positive - just good attitudes. They are fun, and I don't know if I've laughed so hard in lessons as I have this week."
Anthony was diagnosed with cancer in April 2006, after discovering a lump on his neck and experiencing fatigue during baseball practices. He has been undergoing chemotherapy for two years, including active therapy during his trip to Steamboat.
"I've got to take a rest every few runs," said Anthony, whose cancer is in remission and is expected to finish chemotherapy in April. "I'm on long-term maintenance now. I get an (intravenous drip) and chemo every 28 days. : I get fatigued all the time, but with the fatigue, it is easy to sit around and do nothing. You've got to pick yourself up."
The two friends were picking themselves up quite a lot Wednesday, their third day strapped into snowboards. But they found an easy cure for face plants and hard falls with a soak at Strawberry Park Hot Springs. Rodriguez and Anthony also visited Saddleback Ranch, tubed down Howelsen Hill and spent an afternoon shopping downtown.
The trip was free for all the Sunshine Kids, and several area businesses stepped up to help make the children's stay memorable. The Sheraton Steamboat Resort offered lodging. The Steamboat Ski Area provided lift tickets, lessons and rentals. Black Tie Ski Rentals gave the children appropriate ski and snowboard gear.
Johnny B. Good's Diner closed its doors to the public one evening for the Sunshine Kids. Steamboat Smokehouse also catered a meal, while Saddleback Ranch took the children on snowmobiles, tubes and a sleigh ride.
Prudential Steamboat Realty helped plan last week's activities.
"It's really special having these kids visiting us in Steamboat," said Laura Cusenbary, Steamboat Prudential's director of marketing. "We are honored to support the Sunshine Kids and look forward to them coming each year in the future."
Just being kids
The week ended Friday with a "Winter Games" race on Headwall and a disco-themed party later that night.
Anthony and Rodriguez said they are determined to master snowboarding and they are both looking into buying a board, but both kids said the most memorable experience of the week was meeting new friends.
"This is by far the most fun I've had in a long time," said Rodriguez, who was dubbed 'Godzilla' for his aversion to riding Steamboat's gondola because of a fear of heights. "This is my first time experiencing something new like this and seeing the other kids who went through the same disability as me. They keep their head up all the time," he said. "That's what I'm going to do - keep my head up and have fun."