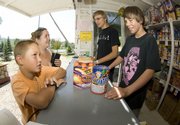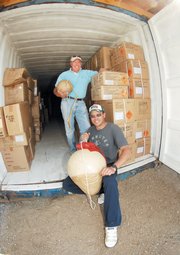 Fireworks safety tips
- It is illegal for anyone younger than the age of 16 to purchase fireworks.
- The fireworks permissible in Routt County include sparklers, fountains, and ground spinners.
- Fireworks that do not explode or leave the ground are all legal in Colorado, but remember even legal fireworks burn at high temperatures and can ignite clothing easily; always keep children away from fireworks.
- Firecrackers, rockets (including bottle rockets), Roman candles and mortars are not legal anywhere in Colorado.
- Never relight fireworks that have gone out, they could still be live and go off unexpectedly.
- Establish a safe viewing area away from houses and shrubbery; never light fireworks inside.
- Fireworks of any kind are illegal on U.S. Forest Service and Bureau of Land Management lands.
- For more information or assistance in preparing for a safe Fourth of July celebration, stop by the Steamboat Springs Fire Rescue Mountain Offices at 2600 Pine Grove Road between 8 a.m. and 4 p.m. Monday through Friday, or call 879-0700 or 879-7170.
- Source: Steamboat Springs Fire Rescue
Steamboat Springs — Tim and Scott Borden have a gift for understatement.
"We like fireworks," Tim Borden said Friday while peering down two 40-foot-long containers that resemble railcars and hold the 3,000 fireworks that will make up the city of Steamboat Springs' Fourth of July fireworks display this year.
Five-hundred seventy-six of those fireworks will be set off at the same time when Tim Borden's son Scott cues the show's finale from his conductor's podium at Howelsen Hill Lodge.
"It will be a pretty good finale," Scott Borden said.
The location where the father-son duo - owners and directors of First National Bank of Steamboat Springs - store all the equipment for the show includes a warehouse with mortars lining the walls from floor to ceiling, in addition to the two federally mandated containers for storing the actual fireworks.
Tim Borden holds federal licenses that allow him to purchase, store and display fireworks. While the city allocates just $10,000 annually for the show, which is matched by another $10,000 from five sponsors, Tim Borden buys more than $100,000 worth of fireworks wholesale from China every few years. He purchased the storage facilities himself.
Why all the money and trouble?
"I really like this town," Tim Borden said.
The Bordens' wholesale purchases and team of 16 volunteers allow Steamboat to sport a fireworks show for a fraction of what it would cost another community to put on a comparable show with an outside contractor.
"If not the largest, we are one of the largest shows on the Western Slope," Tim Borden said.
And it will showcase one of the largest single fireworks in the nation: a bulb-shaped behemoth with a 16-inch diameter that weighs more than 75 pounds and will be hurled 1,500 feet into the air. The Bordens will use an auger to bore a hole large enough to accommodate its enormous mortar.
"There probably won't be 15 in the U.S. set off that big," said Tim Borden, who noted many large cities can't use such a large pyrotechnic because of the distance that must exist between people and structures to light one legally. "Howelsen Hill is just the most beautiful venue for setting off fireworks."
The Bordens said this year's show will be Steamboat's biggest yet, with 30 percent more fireworks than last year. But that doesn't mean the show will be longer.
"One of the things we've learned about fireworks is the saturation point is 20 to 25 minutes," Tim Borden said.
The show will last 22 minutes - about 110 fireworks per minute, or 1.8 fireworks per second, before the finale's cacophonic blast - and will be synced with music provided by and aired on KBCR. The musical portion will feature two mainstays: Tim Borden's standing request for Lee Greenwood's "God Bless the USA" and Deputy City Manager Wendy DuBord's standing request for Bruce Springsteen's "Born in the USA."
'Beefing up'
DuBord said the city will take steps this year to discourage people from climbing up Howelsen Hill for an up-close vantage point of the city's show. DuBord said officials were "appalled at how many people were running around" on the slopes of Howelsen Hill last year.
"We are going to beef up security and close down some areas of Howelsen Hill to protect the public and the fireworks crew from each other," DuBord said.
The city will close trails on Howelsen Hill on Friday morning to prepare for the show and police officers will issue tickets to anyone caught in prohibited areas.
Tim Borden said he also was discouraged last year; after the show, he saw 50 to 100 people coming down the hill from above the lighting area, let alone all the people on the hill below.
"This isn't rocket science," Tim Borden said. "These fireworks are very unpredictable. Being up in that area is very dangerous."
Among the dangers, Tim Borden said, are faulty fireworks that shoot out horizontally and fires. Firefighters are on hand to put out blazes throughout the show, Tim Borden said.
"They are putting out fires from the first firework to the last one," he said.
DuBord asked that people walk to Howelsen Hill or use public transportation to avoid a traffic jam after the show. She said extra buses will be running. Tim Borden said home often is the best place to watch the show, noting that the show is designed to be visible from as many locations across the city as possible.
Home shows
Safety also is being stressed for private home shows. Debbi Funston, public education coordinator for Steamboat Springs Fire Rescue, said it's important to establish a safe viewing area away from houses and shrubbery and to keep a bucket of water on hand to dispose of used fireworks and duds.
"Fireworks and booze don't mix," Funston said. "That's a big one here."
For fireworks safety tips, contact Steamboat Springs Fire Rescue at 879-0700 or 879-7170.
Colorado Revised Statute 12-28-101 defines "permissible fireworks" in the state. In a nutshell, anything that explodes or leaves the ground probably is illegal. That includes bottle rockets and M-80s, said Mary Dike, who owns and operates a fireworks stand at 13th Street and Lincoln Avenue. The law also says an individual must be 16 or older to purchase fireworks. Dike said that's a law several people try to circumvent every year.
"You do have to be 16 to purchase fireworks, or we won't sell to you," Dike said. "We have to send you home to get your mom or dad."
Dike's selection of individual fireworks range in price from 50-cent fountains and Pop-Its, to $60 for a large, long-lasting fountain. Boxes containing a variety of fireworks range in price from a $12 Little Pyro Bag for kids to as much as $250 for a box holding about 100 fireworks.
"Some grandpa will come in and buy it," Dike said. "If it was me, you'd have enough for New Year's, birthdays and Fourth of July."
Kristi Mohrbacher contributed to this report.