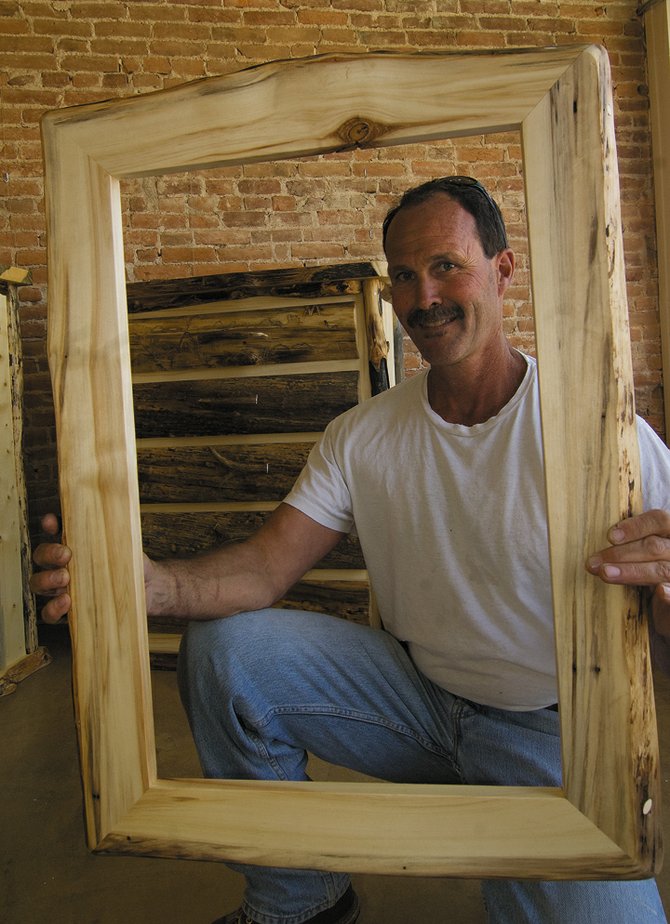 Rescue workers
Wood artisans use beetle-killed, other salvaged timber for art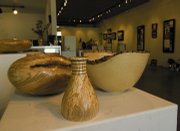 Key points
¤ Opening reception for "Against the Grain," a guest woodworkers show featuring Lee Bernson, Dovetail Designs, J.M. McEntire, Matt Graves and Mark Sauer
¤ 5 to 8 p.m. today, part of the First Friday ArtWalk
¤ Artists' Gallery of Steamboat, 1009 Lincoln Ave.
¤ Free
¤ 879-4744
In the years since Laramie, Wyo., woodworker Mark Sauer began crafting furniture for his start-up business, making the most of reusable wood has been key to his raw materials and to his finished product.
That means rounding up scrap wood, particularly from trees ravaged by an epidemic of bark beetles, to make rough-hewn, custom-made dressers, tables and picture frames.
"I'm trying to use the beetle-kill to the best purpose I can and then turn it into art," Sauer said Monday morning at the Artists' Gallery of Steamboat, where his home furnishings will be on display through the end of the month.
One of five woodworkers and furniture making enterprises on the show, Sauer will have his furniture available for order, and the pieces on display will be up for liquidation at the end of June.
Matt Graves, a Steamboat Springs artist who has a few large, abstract wood sculptures in the show, said he also uses beetle-killed timber as a starting point for his art. He pulled much of the lodgepole pine that ended up in his display pieces from the area around Hinman campground.
"I've been a log worker for the last 20 years, and I've been around the wood a lot, and it's what I have," Graves said of using beetle-killed timber for his art. His work typically is geared toward "free-form, organic furniture," Graves said. He chose sculpture, including a 6-foot wooden fish meant to hang from the gallery ceiling, to add variety to a show that already featured three furniture makers.
Lee Bernson, a woodturner and part-time Steamboat Springs resident, said he likes to leave natural elements in his finished work, and that many of those elements come from rescued wood and downed trees.
"I like a lot of unusual character in the wood. I like wood with imperfections in it, and I like to enhance those imperfections in the turning process," Bernson said of his pieces, which include smooth wooden bowls.
The "Against the Grain" exhibition is part of an effort to diversify the roster of members at Artists' Gallery to represent as many mediums as possible, said Sandra Sherrod, Artists' Gallery founding director. The space has no shortage of painters, sculptors, ceramic and two-dimensional artists, but does not have a woodworker in its collective.
"We would love to get a woodworker into the gallery as a member artist," Sherrod said. "It would be a really nice addition to us. We're trying to get people in the area aware of us, and us aware of them."