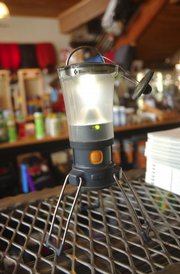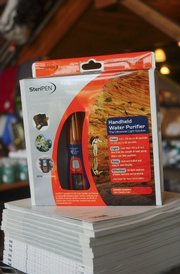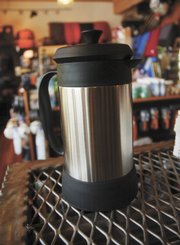 Night and weekend car camping in Routt County
- Steamboat Lake: Camping at Steamboat Lake is allowed only on designated, 14-by-14-foot camping pads, some of which have electrical hookups. All the sites have a picnic table and a fire ring. The park requires all campers to have a permit and a vehicle pass. There are a couple of family friendly hiking trails in the park, with boating and fishing available on the lake. Call 879-3922.
- Stagecoach State Park: With two campsites bordering Stagecoach Reservoir and one sitting farther out, Stagecoach offers varying levels of amenities, including electricity, water, showers and toilets at some sites. The park has 11 miles of trails for hiking and biking, and the reservoir has two launching sites for boats. Call 736-2436.
- Seedhouse Campground: Located four miles west of the Mount Zirkel Wilderness, Seedhouse offers 24 easily accessible campsites, as well as proximity to a range of hiking trails.
- Dry Lake Campground: There are eight campsites, and they're available on a first-come, first-served basis. Dry Lake is four miles north of Steamboat Springs on Routt County Road 36, then about 3.5 miles east on Routt County Road 38.
- Dumont Lake Campground: Twenty-two miles southeast of Steamboat on Rabbit Ears Pass, Dumont Lake has 22 campsites with tables, fireplace grates and vault toilets. The campsite offers access to hiking and biking trails, as well as boating and fishing on the lake.
Steamboat Springs — For an overnight camping trip with family or friends, there are only a few things you really need: a tent, a sleeping bag, food, water and bug spray.
But there are so many other things you can have: a small burner with a coil-bottom saucepot that boils water in two minutes; a blender that takes a couple of hand cranks to puree portable food; sleeping bags that are made of 40 percent recycled material; a waterproof LCD light that turns a Nalgene water bottle into a lamp.
"I don't want to be biased, but pretty much everything we have is cool," said Ski Haus sales associate Scott Corley, standing in front of a display of camper-intended coffee presses.
There are plenty of options for days-long, pack-in/pack-out camping in Routt County - options that require compressed packs and lightweight cooking gear. But there also are a number of campsites that require only basic materials, a tent, a car and around $10. Of those, Corley said he recommends the Steamboat Lake and Dumont Lake sites for their proximity to water.
"Once you get up to Steamboat Lake, there are certainly trails you can pack out to, but if you just want to stick to your car and your little ring fire and make s'mores, you certainly could do that, too," Corley said.
Dylan Vallino, a fly-fishing guide with Straightline Outdoor Sports, said he likes Seedhouse Campground because "you're right next to the river, and there's plenty of hiking trails." Many of Straightline's customers come into the store looking for gear for weeklong, backcountry camping trips. Vallino said for shorter, easier excursions, the first thing to look for beyond sleeping gear is a lightweight fleece or poncho, then a small stove.
"You'll need a little stove to cook food, because you can't have fires in some places," Vallino said. "It's always safer just to have a little stove. It's not really camping without a fire, though."
As far as which stove to choose, the modern market has made things trickier. Ski Haus carries the standard two-burner propane model - a heavy $100 Brunton that is meant specifically for car camping - but it also has a wide selection of mega-fast burners and fuel canisters.
There are water purifiers that pull out dirt and grit, along with small sanitizing pens that zap bacteria after sitting in a liter of water for 90 seconds. There are basic coffee presses, along with compact ones that boil water in about a minute, as well as the hand-crank blender, about which Corley said, "You'd be surprised how fast this thing goes, once you give it a few cranks."
Corley and Vallino recommended sleeping pads for tents, and bringing along plenty of water. Other than that, it's up to the camper. Cooking over a fire or boiling water at record speed with an individual burner? Bringing along raw materials or pouring freeze-dried meals into a boiling pot? It's all available, whether or not it's needed.