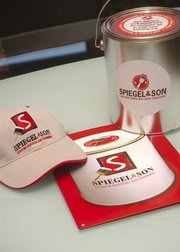 Steamboat Springs — Location-neutral companies are a tricky business. Not everyone agrees on the definition, for example, and not everyone knows how best to meet their needs - or even what those needs are.
The Steamboat Springs Chamber Resort Association hosts occasional networking events for location-neutral business, but turnout has sharply dropped off, Executive Vice President Sandy Evans Hall said. Six people attended the most recent meeting.
The Chamber isn't giving up, Evans Hall said. It is surveying the companies now to find out how best to serve them.
Fireball Marketing owner John Peretz has a few ideas. Location-neutral businesses have mostly out-of-county clients, he said. They often are isolated from the typical office environment, and they have few opportunities to socialize with colleagues locally. That type of networking would be helpful, he said.
"We have only 10 percent of our business that comes from Routt County, and the rest nationally and internationally," he said. "We're constantly on conference calls and Webinars and Skype with people in different time zones. : We tend to work out of our homes or in small offices; we don't get the same kind of socialization."
Peretz said he has attended a few of the Chamber's networking events. They include a grab bag of businesses, he said, and he found that he didn't always connect with them.
"The Chamber doesn't really differentiate" among businesses, he said. "If you're doing business outside of Routt County, you're considered location neutral. : I think when 70 or 80 percent of your business is coming from out of the area, then you're location neutral."
Peretz said about 10 percent of his advertising business is local. He serves clients around the country and the world.
"That's a huge difference from someone who maybe wants to get a client in Denver," he said.
Figuring out the needs
Amy Gregorich runs Rocket Gurl Website Consulting out of her home office in Stagecoach. Most of her clients are local, but she has some across the country. She has attended a few of the Chamber events, mostly for the social reasons to which Peretz referred.
She had trouble defining the desires of location-neutral companies.
"I think it's the problem that we don't know and they don't know what we need," Gregorich said. "They're always asking, and we haven't been able to give them direction."
Peretz said he'd like to have access to a depository of local freelancers' resumes. He runs Fireball out of an office in west Steamboat using subcontractors across the country.
"In my case, owning an advertising agency, I'm having a very difficult time finding local people with the very latest marketing skills," he said.
David Moon is a principal at KittyHawk Partners, a Steamboat aerospace consulting firm that serves clients across the country. Moon said he has attended Chamber events to socialize.
Location-neutral businesses could benefit from an office park of their own, he said. Moon and his partners have an office, but they looked around for a while before settling in. They checked out the Small Business Resource Center at Colorado Mountain College's Alpine Campus, but there were restrictions on the office space.
"Having some kind of a resource where maybe there was an office park catered toward small businesses where there might be some shared facilities" would be great, he said. "What that would do for small businesses like us is it would allow us to have a small community."
More definitions
Noreen Moore, business resource director for the Routt County Economic Development Cooperative, said a desire to live in the Steamboat community is what brings in location-neutral businesses in the first place. Her group put together a study about the subject in 2006.
The study identified three segments of the location-neutral arena: businesses that could have started anywhere but chose Steamboat, employees who work for a company outside the area, and people who sell their services to clients out of the area.
People come here to be location neutral because of the Steamboat lifestyle, Moore said.
"They'd shop comparable towns and then they'd pick us, in our case, because we were 'a real town,'" Moore said.
The location-neutral community is strong, she said, and it's an important part of the economy.
"We've got some amazing people here," Moore said. "I bump into people all the time that are doing amazing things. It's just kind of an interesting world."
- To reach Blythe Terrell, call 871-4234
or e-mail bterrell@steamboatpilot.com