Biking for beer
- The Fort Collins Bike Library lends bicycles to members (free and open to anyone who signs up with an ID) for an hour, day or week and provides locks. The new volunteer-run organization has an Old Town checkout location at Cafe Bicyclette, open from 10 a.m. to 6 p.m. Friday through Sunday (19 Old Town Square,
(970) 419-1050, www.fcbikelibrary...). Full Cycle (230 S. College Ave., (970) 484-1800, www.fullcyclebike...) also has a selection of town, road and mountain bikes for rent at $20 a day.
- If your bike breaks down, there's Road 34 Bike Shop, Deli & Tavern, a bicycle service and retail shop/sandwich shop and bar with sandwiches served until 9 p.m. and the bar open until 2 a.m. (1213 W. Elizabeth St., www.road34.com, (970) 221-3434).
The Details:
Tour two Fort Collins jewels in the Colorado craft-brewing crown
1. Odell Brewing Co.
The Tap Room, open from 11 a.m. to 6 p.m. Monday through Saturday, features all the regular bottled beers plus three to five small-batch specialty beers. A sample flight (six 3-ounce tasting glasses) costs $4, which can be donated to a select charity or as credit toward merchandise. Tours are at 1, 2 and 3 p.m. Monday through Saturday, with live music on Wednesdays.
800 E. Lincoln Ave.
(970) 498-9070
www.odellbrewing.com
2. New Belgium Brewing Co.
The Liquid Center is open from 10 a.m. to 6 p.m. Tuesday through Saturday. Six one-hour guided tours (first-come, first-served) leave every half-hour from 1 to 3:30 p.m. Tuesday through Friday, and nine tours leave every half-hour from 11 a.m. to 3 p.m. Saturdays. Each tour gets four free 5-ounce tasting glasses.
500 Linden Ave.
(970) 221-0524
www.newbelgium.com
Photo Gallery
Fort Collins brewery tour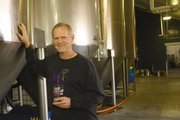 The Drive: Up the pass and down the Poudre
Steve DeLine can't recall how many times he's made the trip from North Park over Cameron Pass, down the Cache la Poudre River and into Fort Collins. Probably 20 times a year, the Steamboat resident estimates, in all conditions and often lugging trailers of heifers from his cattle ranch near the tiny hamlet of Rand to the family's farm just north of Fort Collins. But it never gets old.
"A lot of people get tired of going up and down that canyon, but I never take that drive for granted because it never ceases to catch my eye," DeLine said, "looking all through there at the Never Summers for shots to ski or hike and then you're heading down and getting your fill along the Poudre with all the rafters and the fishing going on. Sometimes there's bighorn sheep right on the road where you could reach out and scratch 'em on the butt."
The 100-mile Cache la Poudre-North Park Scenic Byway runs from Walden - the county seat and only incorporated town in North Park - to Fort Collins. From a straight shot through the wide-open North Park range on Colorado Highway 14, the lonely byway heads past the Arapahoe National Wildlife Refuge to the State Forest State Park and up 10,276-foot Cameron Pass. Then, it's all downhill, winding through the Roosevelt National Forest while paralleling the Poudre, two sections of which comprise Colorado's only stretches of the nation's 156 designated for protection under the National Wild and Scenic Rivers Act.
The Destination: Old town, new ideas
Much of the reason DeLine doesn't mind the drive is his passion for the destination: Fort Collins, a city of 128,000 where the Poudre pours out of the canyon and onto the plains. Colorado State University remains the city's best-known landmark and what originally brought DeLine, who was the Rams' place-kicker for three seasons before graduating in 1986. But even the man with the CSU fight song as his ringtone recognizes the other reasons the city is gathering more and more attention, from Money magazine ranking it No. 1 in its 2006 "Best Places to Live" annual feature to Outside heralding it as one of 10 "New American Dream Towns."
"It's just a great place," DeLine said. "I've heard that there's more retired airline pilots per capita there than anywhere in the country, and they've seen and experienced them all."
Take Steamboat's Mike Forney. He's a pilot and he's retired, sort of, staying plenty busy as president of the Rotary Club of Steamboat Springs. And he can't rave enough about the residential amenities offered from the loft he has in Fort Collins' Old Town area.
"I can walk to the grocery store, I'm a block and a half from the (performing arts) Lincoln Center, two blocks from the Mulberry Pool to swim laps, three to four blocks from at least 50 restaurants," Forney said. "Fort Collins just offers a tremendous community attitude. There's first-class recreation facilities, 75 miles of biking trails in the city, all along the Poudre and in open space so you never need to get on the street, and if you do, there are bike lanes."
The appeal of the restored and well-preserved downtown historic district circles Old Town Square, a red-brick, pedestrian plaza of restaurants, shops and galleries immediately northeast of the intersection of College and Mountain avenues.
"You've got a hub that's like a commercial hub, but really like a village," Forney said. "There's a lot of art galleries and a park right there, with venues for concerts and there's something city-sponsored going on every Friday night."
The Reward: Savoring beer
The best way to get a taste, ahem, for what's going on and gaining momentum in Fort Collins, outside of the college campus, is through the lens of three elements people here seem to be the most passionate about in envisioning, and creating, their urban mountain utopia: the fusion of beer, bikes and progressive sustainability practices.
The nexus shaping this heady and freewheeling culture is the New Belgium Brewing Co., less than a half-mile from Old Town Square. After the drive, you may want to reduce any carbon-footprint anxieties by toting or picking up a cruiser of your own. Based on the packed bicycle racks on New Belgium's 50-acre campus, it seems as if everyone else has.
Of course, every employee here gets one after a year, along with ownership shares. After five years with the company, it's an all-expense paid trip to Belgium. In May, Outside announced New Belgium earned the No.1 spot in its "Best Places to Work" rankings, beating out Google in the 250plus employee category.
What started with Jeff Lebesch finding home-brew inspiration on a mountain-bike tour of Belgium went commercial in 1991 behind the first two basement brews, Abbey (Belgian Style Ale) and Fat Tire (Amber Ale), and the direction of Lebesch's wife, Kim Jordan, who remains the CEO.
Fat Tire still is the brewery's flagship. But since then, spokesman Bryan Simpson said, New Belgium has experienced double-digit growth in production and sales every year, tripling brewing capacity with the addition of a second brew house in 2002 and more than doubling bottling capacity last year with a new 55,000-square-foot packaging hall that's now canning more than 50 Fat Tires a minute and kicking out 700 bottles a minute (70 percent of which is Fat Tire).
When Simpson started 10 years ago, there were only 55 employees. Now there's two full-time sustainability positions on a staff close to 300, with the brewery pumping out 483,000 barrels a year to an expanding list of 18 states. That beer sales volume puts it at No. 8 overall in the U.S. and No. 3 for regional craft brewers behind Boston Beer Co. (Samuel Adams) and Sierra Nevada Brewing Co.
Obviously, they're on to something.
Simpson suggested touring the brewery on a slower day, such as the Tuesday of finals week at CSU. "Slower" at New Belgium meant wall-to-wall tasters and not an open recycled bike rim stool available at the Liquid Center bar. The brewery expects a marked increase from its 140,000 annual tour participants.
Without distribution east of the Mississippi (save for Illinois and soon Tennessee), New Belgium has captured some of the Colorado mountain mystique Coors once had. It's hard to ignore such an idealistic approach amplified by the sheer industrial scope of New Belgium's production. The worthy tour can highlight the grander efforts of the first brewery to rely on wind-generated electricity, such as the steam-recovery units and the biodigesting bubbles over wastewater/spent-yeast pools that capture methane to power a co-generator engine for supplemental electrical needs. The smallest details - xeric exterior landscaping and beetle-kill pine interior finishes - aren't left out, either.
But aside from the "swirly slide" to the foosball table, it has to be the employee-owner involvement and creative collaboration in the entire operation - from unique events such as the traveling Tour de Fat bike tour/philanthropic festival to the day-to-day tasks - that explains the rank of America's most beloved "boss."
"A lot of breweries are old school with their brewmasters. Here, I'm required to have input, and I'm happier knowing I'm helping with the flavor and the efficiency," said brewer Bo Lytle, noting the anything-goes ingredient freedom in Belgian-style beers that keeps him engaged. Beer's "one of the oldest sciences on earth. For many civilizations, it's what started them, stopping hunting and gathering and settling with a food that has protein, carbs and most important, sterile water. To me, it's history and the prestige of making beer."
Simpson also chalks up the booming interest in "the fastest-growing segment in American beer-drinking" to the personalized aspects of craft brewing.
"I think the bootstraps, from-the-ground-up American success story resonates with people, where you can talk with the brewmaster," Simpson said. "And with the culture craft brewing, people are likely to sample around, giving a broad perspective of trying things."
Along those lines, New Belgium isn't the only brewer on the block. Another half-mile ride gets you from the Belgian alehouse to an English-style one, at the Odell Brewing Co. Visitors to Fort Collins beer country have the option of touring the Anheuser-Busch brewery, as well (about six miles northeast of downtown), but disenchanted consumers who might view the offerings between the country's No. 1 brewer (A-B) and the merger of No. 2 and 3 (SABMiller and Molson Coors) as a corporate choice between Coke or Pepsi, can visit a place such as Odell's and talk shop with its founder.
That would be Doug Odell, whose brewing inspiration was rooted in that something - flavor and characteristic variety - that can get lost on the macro scale.
"I started home brewing in the '70s. My original motivation was that with just Bud, Coors and Miller beers, if you want to have flavor, you'd have to make it yourself," said Odell, the brewmaster who still has a daily presence on site. "I like the process of creating something from raw materials."
Odell also had an eye-opening European tour that led him to specialty grains from a seventh-generation malting house in Castleford, England, that goes into the brewery's line of beers, highlighted by their top-selling 90 Shilling flagship and Easy Street Wheat.
Although Odell spokeswoman Amanda Johnson said they are "in the same league, but not in the same league" as their New Belgium neighbor based on production (Odell expects to produce 44,000 barrels this year), there are plenty of similarities.
Odell also can play the green card, from recycled materials, purchased wind credits, a biodiesel-fueled truck fleet and spent yeast and grain deliveries to cattle farms, but it's not touted to the same degree. The focus is on pure production for the brewery that went commercial in 1989 and Johnson said has experienced 12 percent to 18 percent growth since 2003.
"We built the building 14 years ago and just keep adding tanks," Odell said.
Now the country's No. 33 regional craft brewery distributes to seven states, is busting at the seams, is operating at capacity with packaging pallets stacked to the ceilings and is definitely looking forward to brew house and cellar expansion next year.
"It's a family here; there's five married couples in-house," said Johnson, noting the experimental opportunities for all 40 employees (and CSU students) to test out new concoctions in the brewery's five-barrel pilot system. "The focus is on having fun and being creative with the beer."
Finish off the tour and ruminate on the apparent communal pride in homegrown crafted beer with a sampling of Odell's nonpasteurized and preservative-free offerings in the adjacent Tap Room, which also is not getting any less popular among the well-tested palates of discerning Fort Collins locals.