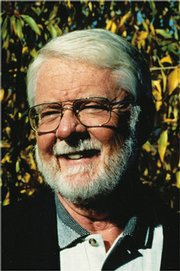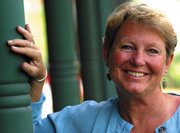 Steamboat Springs — Sandy Evans Hall, executive vice president of the Steamboat Springs Chamber Resort Association, recently was named an Outstanding Club President by Rotary District 5440.
The award first was announced during the district's Rotary Conference in Cody, Wyo., but because Evans Hall was unable to attend, she was presented the honor Tuesday night during the Steamboat Springs Rotary Club's "Changing of the Guard" reception at Rex's American Grill.
Hall has served as the service club's president since July 2007. Under her leadership, the 100-member Steamboat Springs Rotary Club launched a Rotary Interact Club at Steamboat Springs High School, adopted a long-range strategic plan, adopted new bylaws and set up a new public Web site as well as a club management software system.
Among the club's projects throughout the past year were the distribution of 250 flower barrels to public and business locations throughout the city, the distribution of $6,000 for senior citizen projects, dictionaries for all third-grade students in the area, and more than $20,000 in scholarships to local high school seniors and grants to local nonprofit organizations.
Rotary District 5440 represents 50 clubs spanning northern Colorado, Wyoming, eastern Idaho and western Nebraska.
The Steamboat Springs Rotary Club also introduced its new officers Tuesday.
Mike Forney will serve as club president, and Suzanne Schlicht is vice president. Other officers are secretary Winnie Delliquadri, treasurer Scott Marr and past president Sandy Evans Hall. Board members include Jay O'Hare, Jane Denning, Alice Klauzer, Steve Hitchcock, Donna Weinman and P.J. Wharton.
Denning was named Rotarian of the Year on Tuesday for her contributions to a variety of club activities. Marr received the "Service Above Self" award for his dedication as club treasurer and leadership in the 2008 Ski Town USA Golf Classic.
Rotary is an international service organization with more than 1.2 million members in 200 countries. It is nonpolitical and nonreligious. Its programs are aimed to help communities at the local, national and international levels. For more information, visit www.rotary.org.