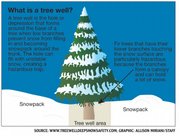 Recent deaths at the Steamboat Ski Area
Jan. 15, 2008 - Mark Joseph Stout, 45, of Ottsville, Pa., suffocated after falling into a tree well on the Cowboy Coffee trail in Morningside Park
Feb. 20, 2005 - Thomas Dolven, 46, of Denver died after falling headfirst into deep snow near the bottom of Chute 2 on the upper mountain
Feb. 26, 2002 - Norma Raye Teague, 63, of Spring, Texas, died two days after falling on the Headwall trail and suffering an internal abdominal injury
Feb. 11, 2001 - James Lee, 22, of Westminster died after hitting his chest and head on a table-top jump in the Bashor terrain park
Dec. 16, 2000 - Matthew Westley, 23, of Steamboat Springs suffocated after falling headfirst into deep snow off the Frying Pan trail in Morningside Park
Steamboat Springs — A 22-year-old Massachusetts man died Friday afternoon after falling headfirst into a tree well at the Steamboat Ski Area. It was the second snow-immersion death at the ski area in 10 days.
Jared Daniel, of Auburn, Mass., was snowboarding with friends on Snooze Bar, an intermediate trail in the Morningside Park area of the upper mountain, when the accident occurred, Steamboat Ski and Resort Corp. spokesman Mike Lane said. Steamboat Ski Patrol was called to the scene about 2:30 p.m.
Routt County Coroner Rob Ryg said Daniel fell headfirst into a tree well, the unstable hole or depression that forms around the base of a tree when low branches prevent snow from filling in and creating snowpack around the trunk.
A friend snowboarding with Daniel was unable to pull him out on his own, and it took about 15 minutes before the friend and others who stopped to help were able to free Daniel from the snow, Ryg said.
"When the first patrollers arrived on scene, there were some guests already doing CPR," Lane said.
Ski Patrol took over CPR upon arrival and administered advanced life support measures. Patrollers transported Daniel to an ambulance at the Slope Maintenance Building, where he was pronounced dead.
Daniel's cause of death is expected to be suffocation, though the investigation is ongoing and an official cause of death has not been determined, Ryg said.
A 45-year-old man died under similar circumstances at the Steamboat Ski Area on Jan. 15. Mark Joseph Stout of Ottsville, Pa., was skiing with his 15-year-old daughter and friends when he fell behind the group on the intermediate Cowboy Coffee trail, also in Morningside Park.
Stout's family and friends waited for him at the bottom of the trail, then reported him missing to Steamboat Ski Patrol. Patrollers located his body about 1 p.m. that day and administered CPR, but he was pronounced dead a short time later.
Ski area officials and Ryg determined that Stout fell into a tree well, where he died of suffocation.
Stout's death was the first at Steamboat Ski Area since February 2005.
Ski and snowboarding deaths caused by suffocation are referred to as Non-Avalanche Related Snow Immersion Deaths, or NARSIDs. Of the six deaths at the Steamboat Ski Area since 2000, including Friday's, four can be classified as NARSIDs.
According to research conducted by Northwest Avalanche Institute Director Paul Baugher, NARSIDs account for 15 percent of all snowboarding fatalities and 5 percent of skier fatalities. During the 2005-06 season, four of the 10 snowboarding fatalities at U.S. ski resorts were NARSIDs.
An average of 10 people die on Colorado ski slopes each year. The winter of 2007-08 already has seen several other fatalities across the state, at areas including Vail, Breckenridge, Wolf Creek, and Durango Mountain Resort.