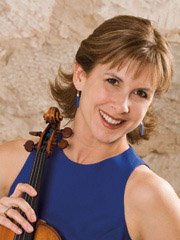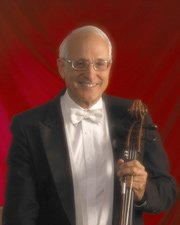 Past Event
Sunday, January 6, 2008, 7 p.m.
United Methodist Church, Eighth and Oak streets, Steamboat Springs
Not available
Violinist and former San Antonio Symphony concertmaster Stephanie Sant'Ambrogio remembers getting her first music lesson from her father, cellist John Sant'Ambrogio, when she was 5 years old.
"When I was younger, he was telling me what to do. And now that I'm older, I kind of tell him what to do," she said of playing music with her father, something she loves but has not done in concert since performing a concerto with the St. Louis Symphony in 2003.
On Sunday, the father/daughter pair will join soprano Keri Rusthoi and pianist Marie Carmichael in a benefit concert for Emerald City Opera. The concert starts at 5 p.m. at United Methodist Church on Oak Street.
"We haven't played chamber music in a long time, so I'm really looking forward to this," Stephanie Sant'Ambrogio said of the program, which features a duo for violin and cello by Erwin Schulhoff.
"Chamber music is my favorite thing - to me it's sort of the icing on the cake. It's very intimate," she said.
"Each musician has their own voice, so it's very social. It's sort of like having a dinner party - you have friends over and everyone chimes in, and it's very conversational," she said.
This will be the first time Stephanie Sant'Ambrogio has played in Steamboat Springs. Her sister, cellist Sara Sant'Ambrogio, is a member of the well-known Eroica Trio and performed in the 2006 Strings in the Mountains Holiday Gala Concert.
Stephanie Sant'Ambrogio teaches strings at the University of Nevada at Reno, founded the chamber-oriented Cactus Pear Music Festival, has played with The Cleveland Orchestra and has recorded internationally.
"It's a treat for me to get to play with my daughter, and here we are getting to play together in Steamboat," John Sant'Ambrogio said.
"I think it'll be interesting. But I'm very prejudiced, because I want people to come to the concert."