Spillane, Demong ski well in World Cup event
Steamboat Springs skiers finished 13th, 14th in Finland
Tuesday, December 2, 2008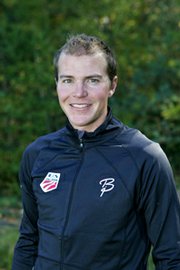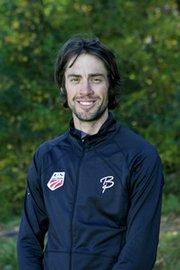 Steamboat Springs skiers Bill Demong and Johnny Spillane dominated the cross-country portion of Sunday's World Cup Nordic Combined meet in Finland, propelling them to 13th- and 14th-place overall finishes.
Anssi Koivuranta and Janne Ryynanen of Finland took the top two spots in the meet held in Kussamo. Koivuranta finished the 10-kilometer freestyle cross-country ski race 48.6 seconds ahead of Ryynanen. Ski jump winner Daito Takahashi of Japan was third.
"To take my first victory here, before my home crowd, is more than I could ask for," Koivuranta said.
Magnus Moan of Norway moved up 10 spots after an excellent ski race to place fifth behind Tino Edelmann of Germany.
Demong and Spillane excelled on the track. Demong had the fastest ski time, and Spillane was third, but they finished 13th and 14th because of poor jumps. Demong and Spillane tied for 31st after the jumps.
"We were really happy with Bill and Johnny's performance on the cross-country side," U.S. Nordic Combined coach Dave Jarrett said. "They did a good job on the jumping today, but the conditions were crazy.
"They skied a great race, but that's a normal race for those guys. We always expect top five from them because that's where they are on a normal day."
Alex Glueck of Steamboat Springs finished 36th in the cross-country portion of the race and 48th overall. Eric Camerota of Park City finished 19th in cross country and 39th overall.
Ronny Ackermann of Germany, who won the season opener Saturday, flopped in the ski jump and finished 12th overall.
After two events, Koivuranta and Ryynanen share the overall lead with 160 points. Ackermann is third (122) followed by Takahashi (96).
The U.S. team now heads to Lillehammer, Norway, to practice jumping before competing in Trondheim, Norway, on Dec. 6 and 7.