Past Event
Saturday, August 30, 2008, 8 a.m. to 5 p.m.
Stanko Ranch, Twentymile Road, Steamboat Springs
Not available / Free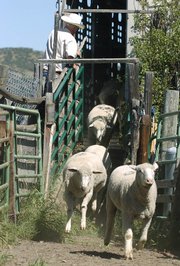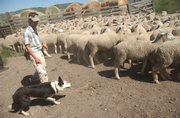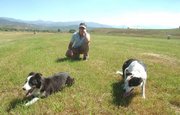 Announcing the ranch dogs racing around sheep and through obstacle courses is a work of love for Carol Lucero, who will announce and enter two of her own dogs in this weekend's fifth annual Steamboat Stock Dog Challenge.
The competition, held Saturday to Monday at the Stanko Ranch, will include 68 dogs, managed by 40 owners, rounding up a herd of sheep based on their handler's commands.
Lucero, who owns three border collies and has been in competitions since 1978, said she first saw the breed in competition in 1974 and decided she wanted to train some of her own.
"I did it mainly as a hobby; I don't raise sheep as a living," she said. "I've always liked working with dogs, and I thought this would be a neat challenge."
Lucero lives in Fort Lupton and travels to about 15 trials a year, she said.
This will be the fifth year of the competition in Steamboat Springs, organizer Marianne Sasak said.
The competition often serves as a warm-up for the Meeker Classic Sheepdog Championship, taking place Sept. 3 to 7 this year.
The competitors will come from all over the U.S. and Canada for the chance to work their dogs with the same type of sheep - range ewes - that the dogs will encounter in Meeker.
All breeds of dogs are welcome in the competition as long as they can perform the work, Lucero said, but the field will primarily consist of border collies.
The dogs are divided into two divisions: open and open ranch, an intermediate division.
Dogs will be expected to corral a herd of sheep from about 400 yards away and bring them back to their handler along the straightest line possible. Dogs also will have to guide sheep through obstacles resembling fence gates and divide the herd into separate sections based on their handler's commands.
Sasak said this year's event will include family activities and informational booths about agriculture and ranching. Children can make butter, milk a goat, pet sheep and visit displays around the viewing area.
The competition will run from about 8 a.m. to 5 p.m. Saturday, Sunday and Monday at the Stanko Ranch, about 3.5 miles from Bud Werner Memorial Library on Twentymile Road (Routt County Road 33).
- To reach Zach Fridell, call 871-4208
or e-mail zfridell@steamboatpilot.com