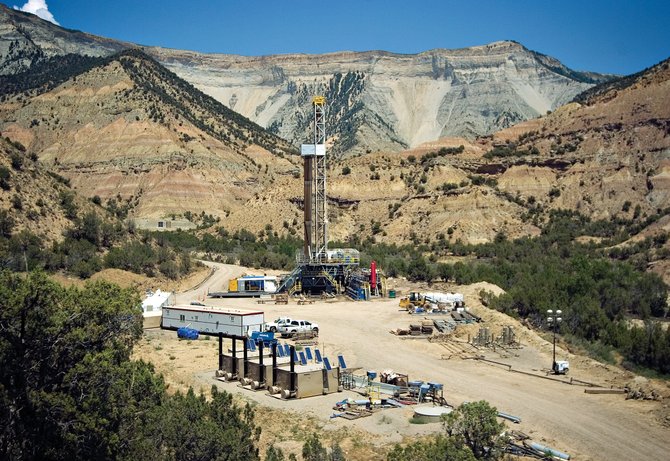 House candidates discuss Roan
Baumgardner, Hagenbuch differ on recent sale of oil and gas leases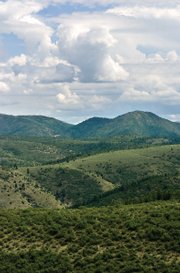 Steamboat Springs — Northwest Colorado's candidates for the state House have vastly different opinions on the recent sale of oil and gas leases on the Roan Plateau.
Grand County Republican Randy Baumgardner said last week that he supports the Bureau of Land Management's sale of leasing rights on the Roan Plateau, which brought a net of $114 million to state and federal governments. The sale also brought outrage from Democratic politicians, including Gov. Bill Ritter, U.S. Rep. John Salazar and U.S. Rep. Mark Udall.
Baumgardner's opponent for the House District 57 seat, Phippsburg Democrat Todd Hagenbuch, said he opposed the "fire sale" of the drilling rights near Rifle and Parachute and thought a more paced approach would have been appropriate.
Baumgardner said drilling companies have assured him they are being as safe as possible in the energy exploration process, which continues to boom across the Western Slope.
"I probably would have gone ahead with the sale. I think, looking at it environmentally, we need to be safe with the drilling and, like I've said before, that the companies that I talk with are trying to do everything they can to be environmentally safe," Baumgardner said. "They're concerned also about our environment, like everyone else."
Hagenbuch said he was not entirely opposed to drilling in the area.
"Certainly, the people I have spoken with in that area treasure the Roan Plateau and want to see a sound oil and gas development. I think they know it's going to happen, but they want to make sure we're environmentally sensitive," he said. "The people I've talked to certainly would have liked to see phased leasing : instead of the fire sale that we had."
Hagenbuch said the phased rollout would have given the involved organizations time to monitor the impacts of drilling on the public land that has so far been home to only wildlife.
"I think part of the plus side of phased leasing is we could have seen what the environmental impacts were indeed going to be. As we started a slower rollout of oil and gas drilling on the Roan Plateau, we could have seen if our fears that wildlife were going to be disrupted, and things of that nature, were founded or unfounded."
Baumgardner said his visits to oil fields throughout Colorado showed him that the companies are keeping their sites as accident-free as possible.
"I have visited their sites to see how they are keeping things clean and how they're taking safety measures to make sure accidents don't happen," he said. "(But) my standards are not what's important. We need to look at what the rules and regulations are."
Earlier this month, Ritter called the drilling rights sale a "missed opportunity" as he lashed out at BLM administration in a statement.
"It's a missed opportunity to help local communities address impacts to roads, schools, water supplies and essential services. It's a missed opportunity for Colorado universities and Colorado college students. It's a missed opportunity for every community trying to create sustainable economies and sustainable futures for their children, residents and local businesses."
Ritter supported a phased strategy that he said would have resulted in higher bids for the rights.
Alternative energy sources
Both candidates also expressed their support for renewable energy sources while acknowledging the current need for oil exploration.
"What's unfortunate is that we're still an economy based on oil and gas. And as long as we are, we're going to have to explore oil and gas," Hagenbuch said. "I think that's why it's important that we also : really take the extra effort to figure out how we're going to base our economy on alternative energies and try to wean ourselves gradually off oil and gas."
Hagenbuch said he has been in discussions with ethanol companies to base a plant in Northwest Colorado, and potentially Routt County.
Baumgardner said he supports alternative energy sources but does not want to see subsidies support those technologies.
"I'm not for subsidizing things. That's just more money," he said.
Baumgardner said he would have to do more research before he was comfortable saying how alternative energy should be supported.