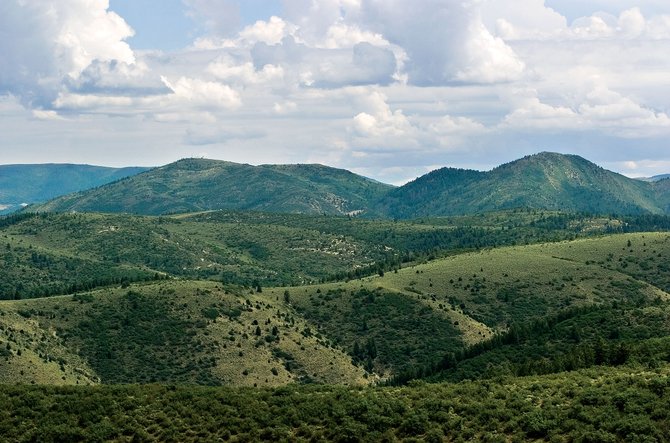 Roan leases net state, feds $114 million
Sale of oil and gas leases on the Roan Plateau falls far below some industry projections
Thursday, August 14, 2008
Denver — The long-awaited sale of oil and gas leases on the Roan Plateau in western Colorado netted the government roughly $114 million this morning a significant sum by lease sale standards, but far below some of the industry's more ambitious predictions.
Colorado and the federal government will split the take, and the state will channel its half into two permanent funds to benefit higher education and Western Slope infrastructure.
Colorado BLM spokesman Steven Hall said the $114 million marks the agency's largest take ever in a lease sale of BLM lands in Colorado, and among the highest among on-shore leases in the nation. A more typical lease sale nets in the $20 to $40 million range, he said.
"We're happy with the results," he said.
Even so, the final take is about 1/20th of the amount predicted last year by an industry group Americans for American Energy that suggested the Roan sale could fetch $2 billion, with Colorado getting $1 billion.
Other industry officials, however, were more cautious in their predictions and never heartily embraced the figured cited by AAE. Those industry officials present today told the BLM the bids were dampened by the agency's relatively tough environmental protections in place on the Roan, as well as still-pending protests by environmental groups and the state of Colorado.
But BLM spokesman Hall said the agency couldn't sacrifice protections of the area cherished for its wildlife, rugged topography and hunting grounds just to maximize revenue from the sale.
It will likely be awhile before any drilling for natural gas begins atop the Roan. A lawsuit filed by environmental groups, as well as administrative protests, need to be resolved.