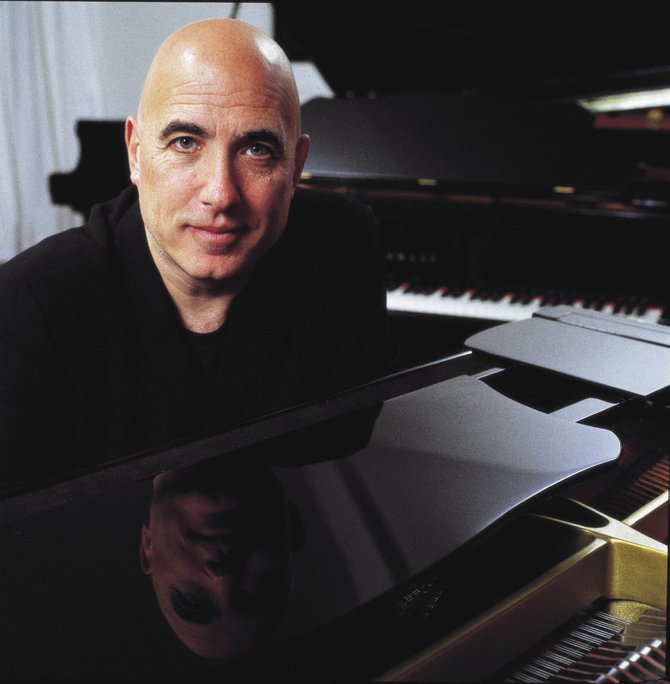 Lullaby for strings
Festival to premiere crossover commission by an industry pro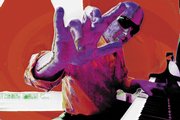 Steamboat Springs — Fifty years into his music career, keyboardist Mike Garson is relatively certain his catalog of 4,400 compositions is in the running for the most prolific of any composer, living or dead.
Of course, not everything he writes is a winner.
"I would say 10 percent are great. Then there's about 40 percent that are good, and about 30 percent that are fair," Garson said, chalking the remaining 20 percent up to a lifelong learning process that's gotten him to this point.
Tuesday was Garson's 63rd birthday, and as he checked into a hotel somewhere between Los Angeles and Steamboat Springs, he reflected on a life in music that started at age 14 and has accelerated steadily since.
"I've been doing it my whole life, never done anything else. I've played with David Bowie - still do - and I've worked with the Smashing Pumpkins," Garson said, rattling off a list of collaborators that's spanned classical, jazz, pop and rock, and includes more than three decades as a Bowie sideman.
On Saturday, Garson will premiere a classical and jazz crossover piece for Strings Music Festival. The piece - part of that rare, "great" 10 percent - is an extension of the tune "Lullaby for Our Daughters" off Garson's most recent solo recording. For the Strings concert, Garson will team up with jazz vocalist Nnenna Freelon, clarinetist Mark Nuccio, the Lyrica Quartet, a bassist and a drummer for an extended version of "Daughters."
Betse Grassby, director of operations and non-classical programming for Strings, said the commission was appealing for its use of longtime Strings collaborators as well as its attention to uniting genres of music.
"Mike was really just the appropriate one to represent Strings, as far as being able to represent the classical and the jazz," Grassby said.
Garson said he's wanted to do a commissioned piece for Strings for some time and that "Daughters" is close to his heart.
"In my business, usually you're hired to be the pianist for David Bowie or hired to be the pianist for whoever," Garson said. "Here I'm hired to write whatever I feel in my head, so I'm not having to do it for any commercial reason."
The work also is a testament to his view of an infinite creative process in which musical styles no longer are confined to classical, jazz, experimental or anything else.
"At this point in my life, it's one homogeneous thing. That's what's exciting about it," Garson said. "There were times that I broke it up, but at this part of my life, I just play, and whatever comes out, I'm grateful for."
For his sixth trip to Steamboat Springs, Garson will play the premiere on Saturday's otherwise classical concert (works by Ravel, Debussy and Dvorak fill out the bill), as well as a Tuesday morning youth jazz concert with Freelon.
On Aug. 8, Freelon and Garson join opera singer Harolyn Blackwell for a two-hour collection of jazz standards - a show Garson said the trio likely will perform at venues across the country upwards of 50 times in the next few years.