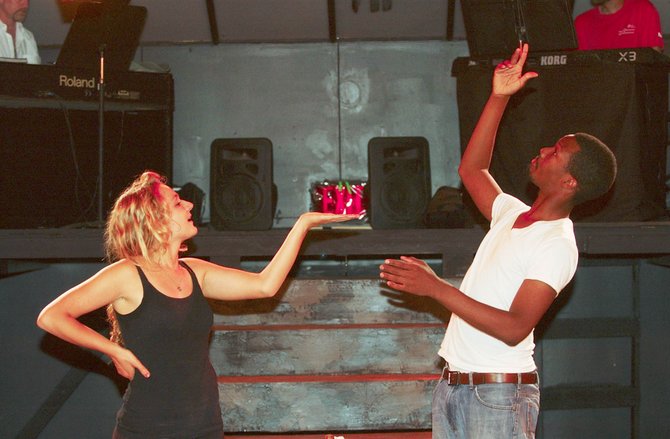 Attend the tale of 'Sweeney Todd'
Perry-Mansfield production challenges students and audience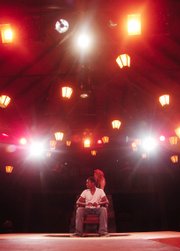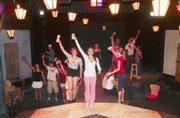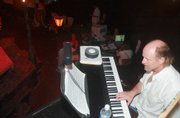 Past Event
Friday, August 1, 2008, 8 p.m.
Perry Mansfield Performing Arts Center, 40755 County Road 36, Steamboat Springs
All ages / $10 - $15
Steamboat Springs — A half-hour before one of their final run-throughs of the play, the cast of "Sweeney Todd" is learning how to die.
Put more clearly, the young actors are practicing the fine art of acting as though your throat has been split by a demonic, vengeful London barber, sliding from a chair and through a foot-level grate that has been elevated off the floor so actors can fall through in death and then crawl out in off-stage life.
Outfitting the well-aged Julie Harris Theatre for this kind of slaughter wasn't a simple process - the sliding grate took three days to build, and the Perry-Mansfield Performing Arts School and Camp musical theater faculty and cast have been working for six weeks to refine composer Stephen Sondheim's work, one of the darkest shows in Broadway history.
"What we've done is we've returned to the original impulse of Sondheim, which is to make it a sort of claustrophobic production," said Victor Maog, director of "Sweeney" and director of the Perry-Mansfield musical theater department. The close feel comes from putting the show on in the round, a staging move Maog hopes will bring the audience "face to face with the killings of Sweeney Todd." When the 15-member chorus proclaims "God, That's Good!" about meat pies made from Sweeney's victims, the audience is only a few feet away.
"We can call this a sort of environmental 'Sweeney' in that the ideas of the characters and the space are intertwined," Maog said. "To have such a close proximity makes them a witness to the wrongdoings of society. It brings to question where are you on the sort of moral barometer of the world."
Starring Juilliard School student Corey Hawkins as Sweeney and former Steamboat Springs High School student Emily Stout as piemaker Mrs. Lovett, the "Sweeney" cast features about half a dozen Steamboat Springs students.
Joel Gelpe, the show's musical director, commended those students on handling "one of the hardest musical theater pieces ever written." With loads of intentional dissonance and staggered chorus lines, many of the songs in "Sweeney" present uncommon challenges to a young cast.
"It's a great show; it's huge in scope; it's operatic," Gelpe said.
Paired with unusual subject matter, the unorthodox show tunes make the musical an ideal teaching tool, Maog said.
"It really pushes the students to be at their best - it is one of the finest pieces in the history of musical theater," Maog said.
"It is an artistic sort of Mount Everest, and I want our students to be able to meet that challenge, and to be able to tackle it."