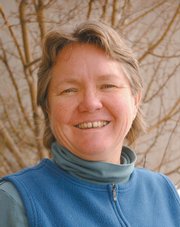 — Editor's note: Clark resident Mary Walker works at the Tasaru Girls Rescue Centre in Narok, Kenya. Walker's updates from Kenya will appear periodically in the Steamboat Today.
Last night, finally, Kenyan President Mwai Kibaki announced the naming of the 40 cabinet ministers who will make up the new coalition Kenyan government. This after once again, Kibaki and opposition leader Raila Odinga had to meet for something like 10 hours without any of their advisors or cronies in the room with them.
It seems that the two men can only agree to action when their advisors are left out of the equation. Forty ministers is a very bloated government and will cause increased taxes for the Kenyan people and more inefficiencies in the national bureaucracy. But it was apparently the only way to appease hardliners in the two major parties that they would each have the Cabinet positions they want. Seven of the new ministers are women.
Life at the rescue center where I work is becoming very active as the 45 to 50 girls who live at the safehouse are completing the school term for a month break. It is of course wonderful to see girls as they arrive, usually after a hot and dusty "matatu" (Kenyan bus) ride and long walk carrying a heavy bag to the center from the town of Narok. They are happy to see me, as well.
Although I don't kid myself and know that so much of what they appreciate about having me at the center is the fact that I provide them with things they would not have otherwise (special foods such as bananas and bread, schoolbooks that are suggested but not required, new socks, underwear more often than the center provides, a daily newspaper to read), I also know they respond to my simple presence here as well in a very profound way.
A typical day contains a lot of stress as I try to navigate cultural divides, empathize with universal teenage girls' emotions (but add to this that these girls are also handling unbelievable trauma), negotiate with the center's director, who raises the idea of "dictator" to a whole new level, and decide how to maximize the amazing donations that I have been given to assist these girls.
But, every day also has such incredible satisfaction and successes. The simple act of greeting girls in the morning - every morning - is a "ritual" that Americans could not possibly appreciate the way it is practiced here. Although the Kenyan culture could learn a lot from American culture about efficiency and punctuality, Americans would be so fortunate if they could learn from Kenyans about hospitality, graciousness and gratefulness.
I go into the dormitory every night to tell the girls "good night," room by room. Their appreciative response tells me they have never had this kind of basic human contact, even with their mothers (most of whom they haven't seen in years). Although Kenyan notions of physical contact would make most Americans uncomfortable (men hold hands, and girls and women are very physically affectionate with one another), these girls have never really experienced being held or comforted.
I hope everyone will take this opportunity to wish those whom they care about a very "good night."