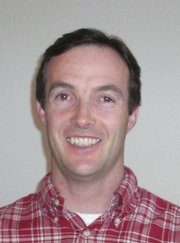 Steamboat Springs — Early last year, the Steamboat Springs School District marked a 15-year period of upgrading and integrating technology to streamline operations as well as strengthen educational programs in its schools.
Supported by ongoing gifts from the Steamboat Springs Education Fund, the district added new equipment and financed a director of technology position. It also has installed state-of-the-art educational programs and built a skilled technical support staff, improving and augmenting its overall technology capabilities.
Today, more than 1,000 computers populate the district office and schools - a relatively large number for a small school district. Some might rightly say that Steamboat Springs is ahead of the technology curve in public education. And it is.
Yet, year after year, computers age and technology changes, forcing the need to continually upgrade. Management of these computers and their software has become more complex, costly and time-consuming. Resources required to maintain existing equipment and the computer replenishment cycle have challenged the district's ability to update technology without steadily increasing the cost.
Thanks to gifts from the Education Fund Board for the current school year, however, the district has partnered with Citrix Systems, an advanced software package that will help support its technology upkeep and advancements through decades to come.
Citrix allows for the hosting of applications in a central server "farm," which is less expensive, while saving valuable maintenance time and expanding the life of computers on the desktop. A typical life cycle for a computer is five years. Server-based computing could potentially double this life expectancy. The computer "horsepower" is now on the server and not needed on the desktop computer.
The centralized system also reduces licensing fees and makes more applications available to all computers. Licenses are shared concurrently instead of being installed on each computer. In addition, technical personnel no longer need to install and manage programs on each individual computer, saving valuable time and labor.
Now fully implemented in both elementary schools, Citrix has enhanced the reliability and deployment of applications. For example, reading and math programs run from a central server to multiple computers. The programs help to differentiate instruction, automatically adjusting to different levels of learning. Teachers can then run individual reports to assess student progress and further customize lessons.
Although Citrix is used in 99 percent of Fortune 500 companies, Steamboat is now a leader in education. Other educational entities use Citrix, but few have deployed this range of student applications.
Consider the Remote Access capability, one of the system's most impressive and useful functions. It allows student and staff to pull up the same screen and resources they see in school - on any computer, anywhere in the world. A typical home, library or kiosk computer does not have school based educational applications. Now, they will.
In a nutshell, Citrix is allowing the district to control core technological costs and step out of the box to incorporate new resources and technological advancements, while avoiding additional financial and time implications. This next year, Citrix will be deployed to all schools. The Education Fund Board's ongoing allocation of revenue from the city half-cent sales tax has allowed the Steamboat Springs School District to enter this new technological territory. Yet, this is still just the beginning.