Past Event
Thursday, September 27, 2007, 6 p.m. to 8 p.m.
K. Saari Gallery, 837 Lincoln Ave., Steamboat, CO
All ages / Free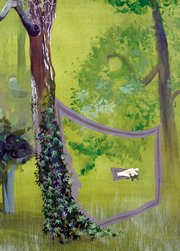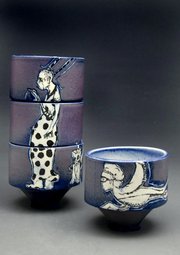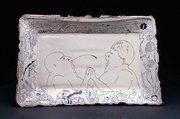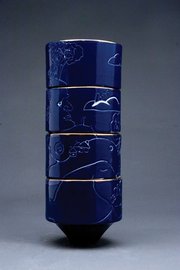 Steamboat Springs — With their ceramic work in "Jinah China," Jonah Skurky-Thomas and Micah Bell want to be provocative, at least a little.
"We're creating a line of fine party ware - platters and tea-cozy kind of stuff - so you're able to put these objects in an environment that they can start conversations," Skurky said. "Our imagery is a little bit racy, provocative, just on some pieces."
The two young artists, who graduated from the Art Institute of Chicago in June and now live in Sante Fe, N.M., apply contemporary images to traditional European serving ware.
"We choose images that aren't necessarily conventionally beautiful, but are things that we think are worthy of being represented," Skurky said.
Their work, which Skurky-Thomas said, "is really derivative of the collective unconscious," will open today with a 6 p.m. reception at the K. Saari Gallery. The show is paired with a collection of paintings called "Possible Futures" by Richmond, Va., artist Bruce Wilhelm.
Thomas - whose mother, local artist Diane Cionni, had work featured in the K. Saari Gallery's first show in August - said the idea for his inscriptions came from a conversation with a college psychology professor, who noted that drawing in a sketchbook is like dreaming on paper.
"So we sort of modeled our pieces on that, taking images out of the sketchbook," Thomas said. "They're sort of metropolitan sort of images. They draw a lot from Eastern religions and : spirituality and art nouveau."
Gallery owner Kimberley Saari said she chose the work because in her several years as an artist and curator, she has never seen anything like this before. Saari opened her Lincoln Avenue gallery in August with a showcase of local female artists, titled "FIVE."
"I was doing a studio visit with Diane for the show in August, and I saw one of these platters that he has, and I was just totally blown away," Saari said. "I thought it was just some of the best work I've ever seen."