4-H grand champions' projects include heritage
Thursday, September 20, 2007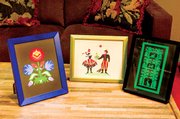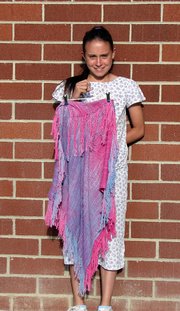 Steamboat Springs — It's not just about raising cattle - at this year's Colorado State Fair, 4-H members from around Routt County competed in categories ranging from rocketry to leather carving.
"The biggest challenge is that 4-H certainly can be livestock and things like that, and we have a lot of kids who were involved in raising animals, but it's a lot more than that," said Karen Massey, a Routt County Extension agent.
"Even if you can't raise an animal, you can really participate in 4-H," Massey said.
Routt County 4-H sent 53 projects to be judged at the fair, and had several winners, including two that received grand champion ribbons. Heather Nereson, 11, and Hannah Barkey, 13, had top projects in the heritage arts category. Both girls beat out competitors from across the state and were among only three grand champions in the category, which had more than 250 entrants.
Hannah submitted three pieces of work in Wycinanki, a form of Polish paper cutting. Sue Webber, Hannah's mother, said the art form started when people who lived in houses without windows would cut designs into the sheepskin insulation to let light in. In regions of the country with more resources for paper, that craft developed into intricate paper designs, such as the ones Hannah created.
One of the pieces took Hannah more than 10 hours, and all of them came from an interest in learning more about her heritage.
"I'm a quarter Polish, and I was just interested in learning about the Polish culture, so I tried a craft from Poland," Hannah said
Heather spent about 30 hours making her piece, "Ponche," to win the intermediate ethnic arts division. Her weaving traverses a color gradient from blue to pink from top to bottom. This is her second year weaving in 4-H - next year she thinks she'll make a throw blanket.
"I was really happy to see that I won grand champion out of all the heritage arts," Heather said. "I knew that my project was really good, but I didn't know that it was the best."
To reach Margaret Hair, call 871-4204 or e-mail mhair@steamboatpilot.com