City close to Iron Horse deal
Officials also considering affordable housing on Bear River parcel
Tuesday, September 18, 2007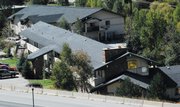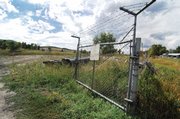 If you go
What: Steamboat Springs City Council meeting
When: 5 p.m. today
Where: Centennial Hall, 124 10th St.
Call: City offices at 870-2060 for more information
Agenda
4 p.m. Executive session to discuss real estate
5 p.m. Staff reports; second reading of ordinances related to the acquisition of the Iron Horse Inn
7 p.m. Public comment; planning commission report; second reading of an ordinance imposing a moratorium on accepting applications for building or demolition permits substantially affecting any exterior aspect of any historic structure
Steamboat Springs — The city of Steamboat Springs is close to finalizing a $4 million purchase of the Iron Horse Inn. City officials say they hope to convert the inn into affordable rental housing for city employees beginning next fall.
"We have that property under contract," Deputy City Manager Wendy DuBord said Monday.
At its meeting tonight, the Steamboat Springs City Council will consider the second readings of ordinances to approve the purchase of the hotel and the financing of the purchase. At a Sept. 4 meeting, the council unanimously approved the first readings of these ordinances.
While the Iron Horse Inn would be aimed specifically at providing housing for city employees, DuBord said others may be able to rent space there as well.
"We certainly wouldn't let them sit vacant," DuBord said. "If we don't have enough employees to fill it up, it would become community employee housing."
DuBord said the Iron Horse Inn will continue to operate as a hotel through the upcoming ski season, be remodeled next summer and then be made available as an affordable rental property in fall 2008, if all goes as planned. Darrell Randall, the inn's general manager, said he has been asked by city staff to stay on and manage the property through its transition.
The inn is owned by Iron Horse Partners, a Missouri limited liability company. Randall said the company is controlled by a group of attorneys who bought the hotel as a real estate investment. Randall said the owners have decided to sell the property for a profit, even though the inn as a business is "very profitable."
Closing, financing and renovation costs bring the city's total cost for the acquisition to $5.8 million, which would be funded with certificates of participation, a form of borrowing.
Bear River parcel
Also at today's meeting, the council will consider hiring Maryland-based consultants UniDev to do a $80,000 feasibility study for building affordable housing on a piece of city-owned property known as the Bear River parcel. The property is a former "sewer lagoon" located on the Yampa River near the recently completed Routt County Justice Center.
The Iron Horse Inn acquisition and Bear River study represent some of the city's first steps toward providing affordable housing for Steamboat's workforce. Providing such housing has been identified as a priority by the City Council.
Earlier this year, the City Council approved an inclusionary zoning and linkage fee ordinance that requires developers to either build affordable housing for each new development they undertake or pay significant fees to the city to help fund affordable housing projects. Also this year, the council provided the Yampa Valley Housing Authority with a $945,000 loan - interest-free for five years - to help the Housing Authority purchase the Fish Creek Mobile Home Park.
While the city has taken these and other steps toward creating affordable housing, the Iron Horse Inn and Bear River projects constitute the city's first attempts at creating housing of its own.
"This is one way to put our money where our mouth is," DuBord said. "It's only going to get more expensive. We've probably waited to long to get into workforce-housing mode."
While the Iron Horse Inn will provide affordable rental housing, DuBord said the city hopes to provide deed-restricted, for-sale housing at Bear River. Like the Iron Horse Inn, housing on the Bear River parcel would be primarily aimed, but not restricted to, city employees.
The 18.5-acre parcel is zoned for open space. Only five or six of those acres would be used for housing, according to a city staff report. DuBord said the city would like to see a park there as well. Because the parcel is zoned for open space, the staff report identified a possible conflict with Parks, Open Space and Recreational Services regarding the affordable housing option, but Open Space Supervisor Craig Robinson said there would be no issue if that's what the city decides to do.
"If there's a change in vision for what that property should be used for," said Robinson, "we'll just do whatever we're told."