Fruits of labor
Steamboat Art Museum presents its first international show, about apples
Friday, September 14, 2007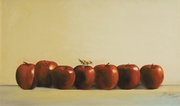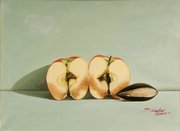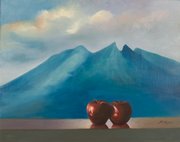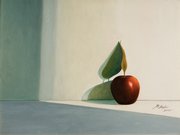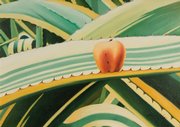 Past Event
Friday, September 14, 2007, 5 p.m. to 8 p.m.
Steamboat Art Museum, 807 Lincoln Ave., Steamboat, CO
Not available / Free
Steamboat Springs — With its fourth full show, the Steamboat Art Museum is making a jump.
While the museum's first two exhibits focused on northwest Colorado and the third gave a broader vision of the American West, the fourth shows interest in cultural exchange, said Robert Dieckhoff, president of the museum's board of directors.
The Martha Chapa Exhibition opens today with a reception from 5 to 8 p.m. at the Lincoln Avenue gallery space. Presented in collaboration with the City of Steamboat Springs and the Mexican Consulate in Denver, Chapa's work includes 34 paintings of an apple, juxtaposed with various environments and situations.
Placed against volcanoes or sunsets and given force of life, Chapa's fruit is a recurring symbol of her father's love.
Dieckhoff said the exhibit expresses the heritage of the area, serving as a cultural link to the past, present and future fitting into the Art Museum's mission to collect, preserve and exhibit works of historic significance to northwest Colorado.
"To me they (Chapa's paintings) show a great deal of the soul of Mexico that I've experienced, and I thought it would be a great way to showcase that culture," Dieckhoff said.
The Chapa show is characteristic of the kind of traveling exhibits the museum would like to bring through town in the future, museum board member Rod Hanna said Tuesday - before museum representatives presented a proposal and feasibility study for a long-term lease to the Steamboat Springs City Council.
"Our goal is to eventually end up with a collection and to do a lot of education. That's what art museums do," Hanna said.
"The kind of traveling exhibitions that we would like to attract for the future have a couple of caveats," he continued. "The first is that the building is sound, structurally. The second is that those exhibits are booked two, three or four years out."
To secure those exhibits, including one by cowboy artist Bill Gollings - for which the museum is negotiating with the University of Wyoming Art Museum - the Steamboat space needs to prove temperature and humidity control, a basic level of security and structural soundness, Hanna said.
At Tuesday's meeting, the council asked the museum to iron out financial details in the terms of the requested lease, but pledged its support.