Traditional Mexican folklore defines history, tradition
Sunday, September 9, 2007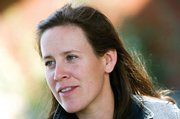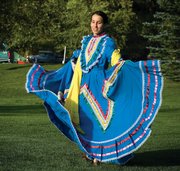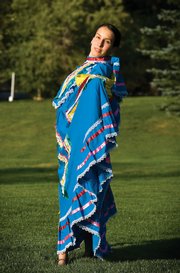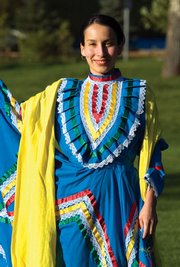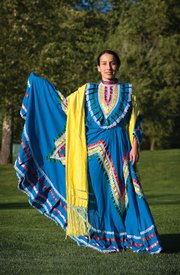 If you go
What: Festival of the America's
When: 4 to 8 p.m. Saturday
Where: Little Toots Park on the corner of 12th St. and Yampa St.
Steamboat Springs — Judith Lopez knows how to dance.
She's been doing it most of her life.
But when she puts on the traditional Mexican dress - glistening with wild yellows and poignant blues - the dance, the history and the true meaning come out.
For her, the Mexican folklore dance - rich in Spanish and Aztec roots - means something more.
It defines her and her tradition.
"We have a different dance in each (Mexican) state," Lopez said. "It's like in the United States, a song might represent a person or place. But we dance to that song."
Lopez has been doing the traditional Mexican folklore dances for more than five years. She started when she was in high school at the urging of her sister.
While she was hesitant at first, the dance - and the tradition behind it - captivated her.
After high school, Lopez danced on special occasions, including big carnivals in Mexico.
Now, Lopez will share her traditional Mexican folklore dance with others at this year's Festival of the America's on Saturday.
Along with the traditional Mexican folklore dance, dancers will perform cumbia, salsa and maranga dances.
In its fourth year, the Festival - which takes place from 4 to 8 p.m. at Little Toots Park on the corner of 12th St. and Yampa St. - will look to bring together people with music, dance and food from all of the America's.
The festival is free and will feature events for children such as bull riding, a carnival and food from local families and restaurants.
For adults, there will be beer and tequila tasting.
"It really fits our message of trying to bring together different cultures," said Summer Laws, the executive director for
Integrada Comunidad. "It gives people the opportunity to see different heritages and see people as families."
The celebration will in part be to commemorate the declaration of independence from Spain in 1821. Mexican Independence Day is Sept. 16.
A member of the Mexican Conciliate will be on hand as the master of ceremonies. He'll deliver the famous El Grito de Delores speech Miguel Hidalgo delivered announcing the Mexican revolt against the Spanish. It's a practice that happens all over Mexico on Sunday.
"We're helping people feel a sense of belonging," Laws said. "We're celebrating heritage and culture. We're helping people learn more about newcomers."
Laws said they are still looking for volunteers for the event. To volunteer or for more information call Integrada Comunidad at 871-4599.