South Routt hires new library director with big plans in new direction
Sunday, September 9, 2007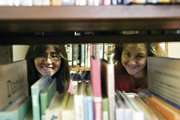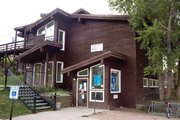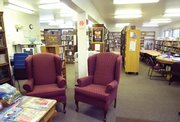 Steamboat Springs — Sylvia Dennis is a petite woman with the melodic voice of a storyteller.
It could have been the voice, her love for literature or her desire to move the South Routt Library District in a new direction that landed her the job as the district's new director.
Regardless, Dennis has hit the ground running. She moves between the well-used Yampa and Oak Creek public libraries to meet with parents, librarians, patrons and children to gauge what the community wants and needs from its libraries. Her list of notes and ideas grows daily.
"It's been wildly busy," she said Friday, sitting behind a cluttered desk at the Oak Creek Public Library. "I take it as a symptom that things are going well. I think the chaos is a reflection of that."
Dennis officially began work the first week of August. She replaces former director Barry Bertollini, who left the position in June. A biologist by nature, Dennis also has a master's degree in English with a focus on oral tradition and multicultural literature, and she is working on her doctorate, which focuses on Shakespeare and ancient Greek drama.
Much of her time has been spent orienting herself with the libraries and their staff, of whom she speaks highly.
"I'm asking our librarians to re-evaluate their goals and decide what each of them would like to focus on," she said. "I'm finding we have a natural balance in the staff."
There are three permanent librarians in the district - Shanne Moore, who works in Oak Creek; Carol Colemen, who splits her time between Yampa and Oak Creek; and Mary Jean Perry, who works in Yampa and runs her own library in Toponas.
In assessing the library district's needs and understanding that the district has a limited budget, Dennis hopes to improve several things at the libraries, including building a Spanish language book selection, creating a series of guest speakers, extending library hours, acquiring more materials, bringing in Spanish-speaking storytellers for children's hours and creating monthly displays highlighting the area's history and other cultural events.
"It's the kind of job where you feel like you can always be doing something more," she said. "You just try not to let it overwhelm you."
The district also is handling an increase in patronage as a result of South Routt's growth.
"The district's in a growth mode," she said. "We're trying to reflect the population using the library."
Dennis also would like to see the libraries' collections reflect the requests they get for certain materials as well as what is provided in the South Routt School District's libraries.
"We'll build slowly, but I'd like to see us have compatible collections," she said.
Hearing from the community is a crucial part of the plan, she said.
"The more voices and involvement we have from the community, the more we can do," she said. "I'm all ears to whatever suggestions people have."
The Oak Creek library already offers free high-speed Internet, reference materials and some DVD and VHS rentals. A children's story hour is on the horizon, she said. Story hour at the Yampa Public Library is at 10:30 a.m. Wednesdays. About 30 children regularly attend the hour, Dennis said.