If you go
What: Underage Drinking Parent/Community Forum
When: 6 to 7:30 p.m. today
Where: Olympian Hall at Howelsen Hill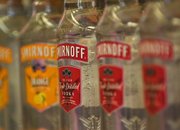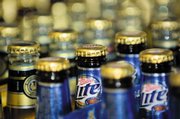 Steamboat Springs — Steamboat Springs High School student Taylor Miller-Freutel says alcohol is the drug of choice for teens in Steamboat Springs. That in itself may not be much of a surprise, but the amount of alcohol local teens consume could shock some residents.
"I talk with my friends that are in other communities, some down in Denver, and it seems like drinking is much more of a problem in Steamboat," said Miller-Freutel, 17, who will speak tonight during an Underage Drinking Parent/Community Forum.
"What I'm going to talk about is what I think is the drinking problem not only within school, but in the community, as well," she said. "People talk about underage drinking, but they rarely ask students what the causes may be."
The Youth Wellness Initiative, the Northwest Colorado Visiting Nurse Association, the Northwest Colorado Community Health Project, the Colorado Trust and the Yampa Valley Community Foundation are presenting the forum, which is from 6 to 7:30 p.m. in Olympian Hall at Howelsen Hill.
The forum will include a short film on underage drinking as well as presentations from community organizations and law enforcement officials.
"We've had a series of these meetings, and we are trying to get parents on board with the community resources, the schools and law enforcement," said Colleen Lyon, Routt County director for Grand Futures Prevention Coalition. Lyon stressed that combating substance abuse and drinking has become a top priority for many community foundations.
"We are trying to focus on parental education and utilizing their energy," she said. "One piece of it is the kind of parent communion. The second focus is a media campaign in the form of (public service announcements), while the last is to look at polices and some environmental strategies to restrict youth access to alcohol."
A Routt County parent survey conducted in 2005 revealed 44 percent of parents thought it was hard for youths to get alcohol, while 52 percent of surveyed parents said they have never instructed their teenagers to take alcohol from the home.
"For people that have been here for a while, they feel like (underage drinking) is an accepted problem," Miller-Freutel said.
A youth survey completed at Steamboat Springs High School in January 2006 revealed that 54 percent of high school students reported using alcohol once or more in the past 30 days, and 40 percent reported getting drunk once or more in the past two weeks.
The survey also found that 74 percent of high school students reported attending one or more parties in the past year where fellow students were drinking.
Steamboat also has the fifth highest number of juvenile alcohol-related arrests in the state and alcohol-related traffic fatalities are 200 percent above the state rate, according to the Colorado State Interactive Database.
"Most kids think that everyone is drinking alcohol, but the perceptions are different than reality - not everyone is doing it," Lyon said. "Parents may be thinking the same thing, so these forums are good for parents to learn from each other and know they are supported by each other."
Pizza will be provided at tonight's forum, and child care is available to parents who request it in advance. Call Lyon at 879-6188.