Past Event
Friday, October 26, 2007, 5 p.m. to 8 p.m.
Three Peaks Grill, 2165 Pine Grove Road, Steamboat Springs
All ages / $25 - $30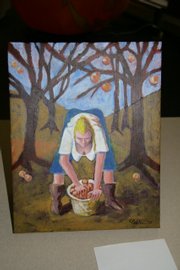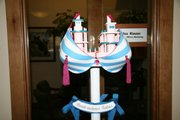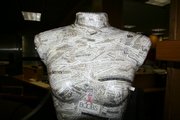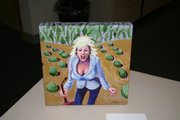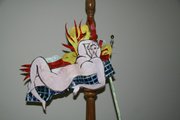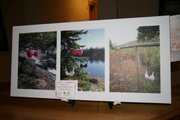 Steamboat Springs — For the sixth annual Bust of Steamboat fundraiser, submissions include decoupage, jewelry, lingerie, painting and mobiles.
"The only rule is that a bra or a bust has to be incorporated somehow, so that pretty much leaves the artistic creativity open," said Deb Curd, who founded the Yampa Valley Breast Cancer Awareness Project and organized the event.
"They're always different. It's never the same; every single one is unique," she said.
As the breast cancer awareness organization's main fundraiser, Bust of Steamboat offers local artists a chance to create a bra or bust to put up for auction.
The busts will be given to the highest bidder from 5 to 8 p.m. today at Three Peaks Grill. Twenty bejeweled, bedazzled and otherwise artsy brassieres will be up for bidding, and attendees can pay $1 to vote for their favorite.
The bras have been on display at sponsoring banks throughout October, which is National Breast Cancer Awareness month.
Curd started the event in 2001, after founding the awareness project in 2000 after a close friend died of breast cancer. The "Bust" name comes from Curd's husband, who suggested playing off the Steamboat Pilot & Today's past "Best of Steamboat" competition.
Last year, the event raised almost $42,000, which includes sponsors' fees, ticket sales, donations collected throughout the month and money raised at the auction. It helps cover the high costs of treatment and prevention. Curd said she hopes the event will raise even more this year.
"We always like to break the highest bid and see how high we can go," Curd said about the fundraiser's goal to top a record-breaking bid of $3,750 last year for a diamond-studded ring from Hofmeister Personal Jewelers.
All money raised goes to women in Routt and Moffat counties. The Yampa Valley Breast Cancer Awareness Project focuses its efforts on prevention by providing free annual mammograms, as well as supporting women battling breast cancer. In the past year, the organization has paid for 55 mammograms, assisted 56 women with travel and miscellaneous costs and assisted 16 patients with biopsies and ultrasounds.
It also has helped three women make COBRA payments to continue receiving health insurance after losing their jobs during treatment.
"We just keep trying to push the bar, and we give it all back out," Curd said.