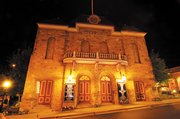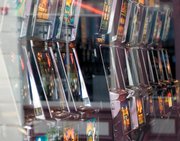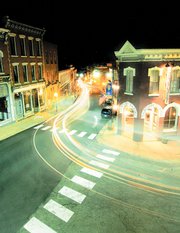 Golden Rose Hotel
Victorian lodgings in an 1874 building with your own antique store downstairs. No television. No room service. No slot machines. Just eye-catching reproduction furniture and a remodeled antique bathroom at 103 Main St. It's just half a block from the Teller House and up the street from several casinos and gift shops. Winter rates: $110 to $140. Call (303) 582-5045.
More comfortable in a modern hotel room?
Consider the 118 rooms at the AAA three-diamond Fortune Valley Casino, 321 Gregory St. Rooms start as low as $80 Sunday through Thursday. Or explore your options at the large casinos just a mile away in Blackhawk. Call (303) 582-0800.
Dining
In summer, the Teller House is the only place to be: black angus steak tartare with poached egg and anchovy garlic sauce, followed by lamb chops with minted fennel salad and green tea crÃme brulee and ginger snaps. Need we say more?
In winter, you'll find friendly, attentive service in the Mid City Grill at the Century Casino, where you can get a steak or grilled shrimp - nothing fancy, just good food. You also can score a high-quality cup of coffee for free in the bar every morning.
If you'd be happier with a hot sandwich in a beautifully decorated upstairs dining room, head for the burgers at Millie's in the Easy Street Casino. The food doesn't rise above the meals you'd expect in any small-town cafe, but it's unpretentious, and service is prompt.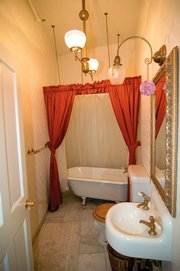 Central City doesn't offer the manic 24-hour entertainment buzz of Las Vegas. But then, Vegas doesn't have ghosts that go bump in the night.
Central City, 35 miles up Clear Creek from Denver, is a historic gold-mining town that was once described as the richest square mile on earth. Today, it's two distinctly different places. There is the limited stakes gambling town where tour buses disgorge 60-somethings who have come to pound video poker machines for four hours and go home.
The other Central City is a town full of Victorian relics from the 19th century, where you can prowl for bargain antiques, learn about Gilpin County's boom days and, perhaps, meet a ghost. Some of the spirit world residents of Central City even have a reputation for punctuality.
Take "The Columbine Lady," for example. She visits the Masonic Cemetery in Central City every Nov. 1 and April 5 to visit the grave of her lover, John Edward Carver. She is always seen wearing a dramatic black satin dress. When cemetery watchers approach too closely, she flies off to a nearby hill and vanishes.
The most famous spirits in Central City are lovers whose story is wound up in the legend of the "face on the barroom floor," which can be seen during the summers at the Gilpin House bar. A lonesome gold miner whose lady died of tuberculosis painted the face. The legend recounts how he painted through one night and into the next afternoon until her likeness was perfect. The heartbroken miner went to sleep and never woke up.
These days, the painting is kept fresh, and bar patrons gather on the anniversary of his death to hear the couple speak tenderly to each other - the sound of their voices seemingly coming from the painting.
The Teller House was built in 1872, President Ulysses S. Grant slept there in 1873, and most of Central City's buildings were consumed by fire in 1874. The Teller House, and the face on the barroom floor, were spared.
Periodically, the Gilpin Historical Society is able to give off-season tours of the bar. When the society does not have access, members will happily greet you at the historical museum above the Central Palace Casino at 228 E. High St.
The high season for culture in Central City is during the summer, when professional opera singers observe the long tradition of the Central City Opera right next door to Gilpin House. The opera singers, who are apt to perform Verdi's La Traviata or Giancarlo Menotti's "The Saint of Bleecker Street," have reported there is a gentle spirit in the wings. They believe it is a long-deceased stagehand who nudges them on the shoulder and musses their hair before they take their cues. When they turn around to see who is teasing them, no one is there. At least no one they can see.
The Historical Society hosts the annual Cemetery Crawl every Aug. 25 at the Knights of Pythias Cemetery, just one of seven cemeteries in the little gambling town.
If you are determined to make a connection with the spirit world, you might stop by Dec. 1 or 2, when the museum hosts "TommyKnocker Holidays" in its gift shop from 10 a.m. to 5 p.m. Call ahead, (303) 582-5364, to see if you can arrange a tour.
Most people who live in Steamboat drive within eight miles of Central City several times a year and never know what they are missing. The Central City Parkway is a four-lane highway that allows people destined for Denver to make a slight detour and enjoy a couple of hours in one of Colorado's most interesting historic towns. You can take exit 243 off I-70 and be on Eureka Street within 12 minutes.
On a recent visit to Central City, we spent a little time in the casinos and enjoyed the Victorian furnishings of our room in the Golden Rose Hotel (circa 1874). It had a large four-poster bed, dramatic side tables, a free standing three-panel mirror and no television. The walls were papered in lush burgundy with a peacock motif, and the bathroom was complete with antique fittings.
This lodging lacks the seamless predictability of a chain hotel - if you're more comfortable in a modern hotel room, head for the casinos. If it's a singular experience you seek, consider the Golden Rose.
Proprietor Jeff Warner operates a large antique shop on the first floor of the building and offers very fair pricing. A missionary who spent most of the past 15 years in Eastern Europe, he also tells a good tale.