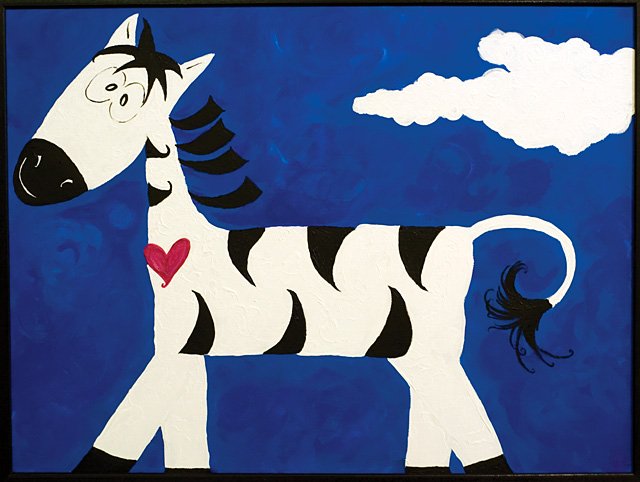 Kidspired
Works at Comb Goddess created for, inspired by children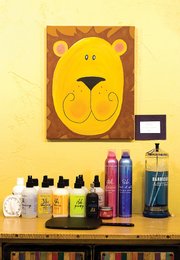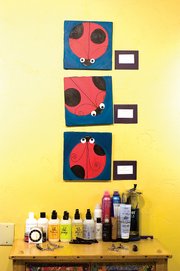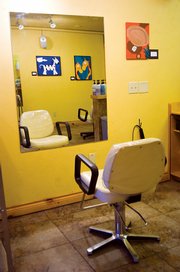 Steamboat Springs — For her newest project, local artist Susanmarie Oddo decided to move away from the wine and cheese crowd.
This time, she's thinking more candy and punch.
"Kidspiration," Oddo's collection of paintings inspired by and created for children, opens with a reception from 5:30 to 7:30 p.m. today at Comb Goddess salon.
"I wanted to do an art show that kids can come to the reception and really connect with the art and be in an environment that's conducive to their personality," Oddo said.
"All the food is going to be based around kids - so I purchased a lot of candy (Sunday)," she said.
Oddo teaches art at Soda Creek Elementary School, so she's got a good handle on what children might want to see.
In researching the project - which consisted of finding out what caught a child's eye by finding out what made them smile or laugh - Oddo noticed that bright colors, cartoonish features and lots of patterns were winners.
Each work is inspired by a child in Oddo's life and has been turned into an animal or character. For her nephew, who Oddo said has a little bit of a belly, that character ended up being a dinosaur with big eyes and a little paunch.
"It's different than anything I had done before. It's really whimsical and playful," Oddo said.
Oddo has invited her elementary school art students to the show, and she said it will be nice for them to get a chance to see what she can do.
"They can come and look at the work with their families and just enjoy kind of visiting with me and really get to see my art, because I get to see their art all the time," she said.
Comb Goddess owner Savannah Bongiorno said she has carried on the tradition of hanging art in her salon from its previous owner, and she has hosted four or five shows in her 2 1/2 years in the space.
"We like to change out our artwork in there; it's fun to have different stuff on our walls all the time," Bongiorno said. "I think it's a great way for first-time artists to get in there."
The salon space isn't as intimidating as a gallery show might be for artists who haven't shown their work in public, she said.
Bongiorno's daughter is the inspiration for one of the paintings - a big blue and purple butterfly, and the salon owner said she is excited to host an art event geared toward children.