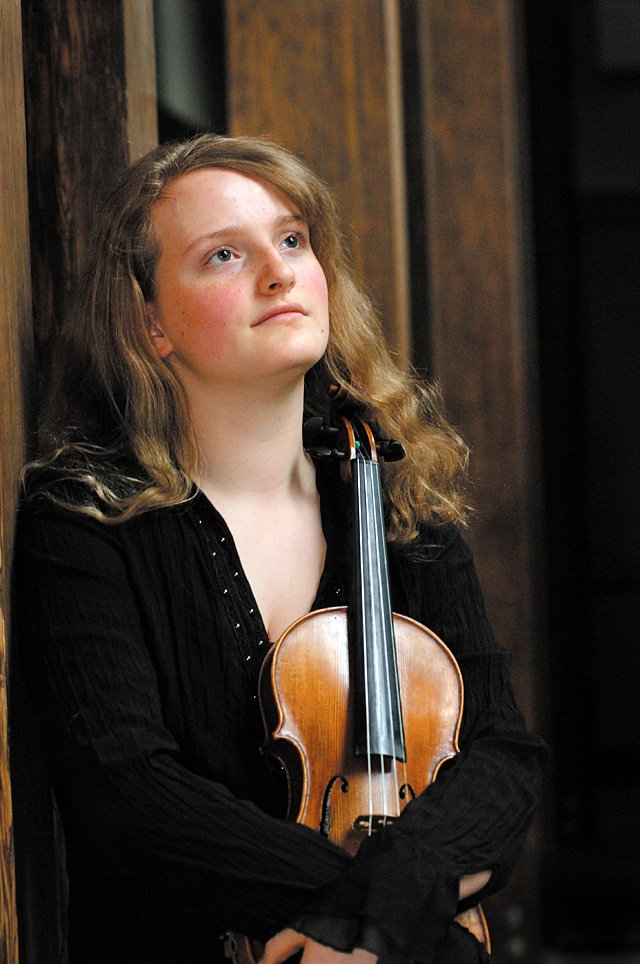 A musical message
Anna Roder, 15, puts violin ability on display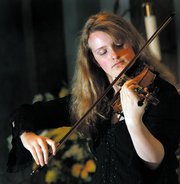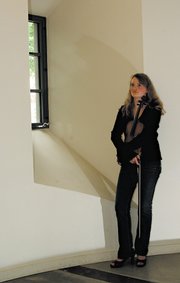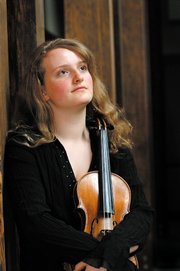 Past Event
Friday, May 25, 2007, 7 p.m.
St Paul's Episcopal Church, Ninth and Oak streets, Steamboat Springs
All ages / Free
Steamboat Springs — Anna Roder doesn't remember the first time she picked up a violin. She also doesn't remember living without it.
"We were living in Germany and came across the people playing violin in the street, and I said, 'I'm going to play that someday' - or so I was told," Anna said while smiling at her mother. "It's always been a part of my life."
On Tuesday, Anna, 15, was rehearsing. The sound reverberating in St. Paul's Episcopal Church in downtown Steamboat Springs was magical. The tone was exquisite. Musicality is a gift some musicians will never possess. Anna's teachers believe she found it at a young age.
"She conveys a musical message," said Ernest Richardson, music director with the Steamboat Springs Orchestra and artistic director and CEO of the Rocky Mountain Summer Conservatory. "It's not a specific story, but there is an abstract story she tells."
Anna is holding a special concert at 7 p.m. today at St. Paul's Episcopal Church.
There is no charge, but she is traveling to Argentina and Uruguay with the Denver Young Artists Orchestra, so she hopes the community can help with travel expenses. Donations made to Anna through the Rocky Mountain Summer Conservatory are tax deductible.
Richardson hasn't heard the pieces Anna will perform, but he is confident they will be beautiful.
"The single most outstanding thing is a paired thing," Richardson said. "It's her expression and an unending drive for excellence."
Teresa Steffen Greenlee, who coaches and works with Anna, helped her refine the concert pieces Tuesday.
"If you write anything, write how amazing, amazing, amazing Teresa is," Anna said.
Anna knows her recital pieces intimately, and the emotion she feels in each piece is easy to see. She even hugs her violin while Teresa offers instruction.
The pieces are very different. Anna will play everything from an up-tempo Spanish piece reflecting on her upcoming trip to South America to a classic concerto by Felix Mendelssohn.