Tom Ross: Graphite fly rods deliver a stinging warning at Steamboat Lake
Tom Ross
Tom Ross' column appears Tuesdays and Saturdays in Steamboat Today. Contact him at 970-871-4205 or tross@SteamboatToday.com.
Find more columns by Tom here.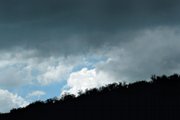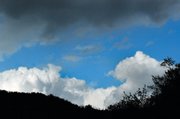 The closest I came to a fish at Steamboat Lake on Saturday night was the beer-battered cod at the White Bison Pub.
If there's anything I dislike more than getting skunked on a fishing trip, it's admitting to it publicly. But I'm on a lifesaving mission today, and I can't let my piscatorial embarrassment get in the way. Besides, I have a pretty good excuse for failing even to provoke a strike from a hungry trout.
The lightning that crashed off the peaks surrounding the popular state park in North Routt County kept the sandhill cranes on their nests and kept me and my fishing buddy sitting in the car. We passed the time counting the seconds between flashes and thunder claps.
It wasn't raining hard, and there were plenty of people who continued fishing despite the electricity in the air. That made it more difficult to stick to our instincts.
We knew before we left Steamboat that we would encounter a thunderstorm, but our expectation was that it would blow through quickly. We were confident the dark clouds would give way to one of those sparkling but chilly May evenings at the lake, with fish tugging on our streamers every third cast.
Yeah right.
A wicked little squall refused to budge from its perch on Meaden Peak, and the bowl of Sand Mountain made a perfect sounding board for the thunder-boomers. It wasn't cracking right over our heads, but it was closer than three miles.
After a time, we still were seeing flashes of lightning, but the storm appeared to have split in two, with one cell passing off to our north and the other staying south of Sand Mountain. Recklessly, we decided to venture down to the lakeshore and make a few casts.
If I didn't know better, I'd say the fishing tackle industry is intent on reducing the number of customers for its products. All of the latest, greatest fishing rods are made from graphite, which does a fine job of conducting electricity.
Essentially, when you go fishing with a thunderstorm in the vicinity, you are waving a lightning rod over your head and screaming, "Take me! Take me!"
I know this column would be a better read if I told you that my buddy and I survived a lightning strike. But that wouldn't be true - unless you count a little sting of static electricity as lightning.
Many fly rods have a tiny loop of chrome just above the cork grip where anglers can conveniently hook their fly while walking to a new fishing spot. Both of us had the unnerving experience Saturday night of brushing an index finger against the hook keeper and feeling a spark of electricity.
We took it as a warning. It wasn't any greater than the spark I sometimes feel when I walk across the living room rug in my fuzzy trout slippers and touch the television. But given the circumstances, it was enough to make both of us acquiesce to the 30/30 rule.
One of the basic tenets of lightning safety, the 30/30 rule dictates that if you count the seconds between the flash of lightning and the thunder and come up with a number less than 30 (meaning the lightning strike was closer than six miles), you should go indoors and not come out until 30 minutes have passed since the last lightning strike.
Hastily breaking our rods apart and struggling out of our waders, we discussed our options.
The White Bison, down Routt County Road 129 at Glen Eden Resort, struck us as a place we just might be able to weather a storm.
We were studying the menu, trying to decide what would go well with iced tea, when the bartender delivered a paper bag to the fella on the next barstool. Sure enough, it was fish 'n' chips.
I came close to ordering the same, but at the last minute I changed my mind and decided to order something safer - like nachos.
We've been stomping around the mountains together for more than 15 years, sat out plenty of lightning storms together and I guess developed a false sense of invulnerability. Next time, we promise to be smarter, and maybe even invest in bamboo fly rods.
Tom Ross is a longtime Steamboat resident. His column is published Tuesdays and Saturdays in Steamboat Today.