On Scene: Notes from around town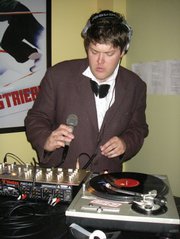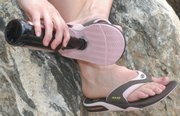 Local Brigade's first night out
The odds were against Nick Marzano and I for hosting a three-piece-of-clothing Local Brigade event Friday night.
"February came back for a May visit, we were not on the main strip and it was the heart of mud season," Marzano said. "But with that, we still had a great number of people turn out and get down."
With two awesome deejays - DJ School Graduate and DJ vonFunk - I couldn't keep my feet off the dance floor, or the game of Twister. For anyone who missed the inaugural Local Brigade event, here's what you missed:
"We had a DJ in a tux, a guy in a bathrobe and a few coveralls in effect in addition to less printable things," Marzano said. "If you didn't know we were there (Amante), you weren't there."
Luckily we set up a myspace.com page for those who want to keep in the loop for the next exciting event, which you can find on www.myspace.com/localbrigade.
The idea behind the Local Brigade is to create a local entity in which to have ruthless fun in a clever and covert sort of way. Each event will have a theme and a few surprises, including the location of the event that will not be known until the day of.
Thank you to everyone who came out on a cold and rainy Friday night to the other side of town, and especially those of you - you know who you are - who wore three pieces of clothing or less.
"All I wanted for my birthday was for that first event to go off well," Marzano said. "Despite the weather, I got my wish."
- Allison Plean