Double duty
Haselden Construction of Centennial, which recently was awarded the contract to build two Steamboat Springs School District construction projects totaling nearly $30 million, also is the contractor for One Steamboat Place, an 80-condominium development planned for a 4-acre site immediately adjacent to the Steamboat Ski Area's gondola building and AprÃs Ski Way.
One Steamboat Place project director Jim Wells, of Carbondale-based developers Timbers Resorts, said that while a formal contract has not yet been signed with Haselden, the Centennial firm is "definitely going to be building" the resort-style development at the ski base and will begin work on utility infrastructure this month under interim contracts.
Wells said Tuesday that the contract to build One Steamboat Place will be "something like" $125 million.
The Steamboat Springs City Council approved the community housing plan for One Steamboat Place in February, allowing Timbers Resorts to build 18 affordable units at the nearby Wildhorse Meadows development as part of a joint venture with Wildhorse developers Resort Ventures West.
Wells said a final development plan for One Steamboat Place has been submitted to city planners and will soon begin the final approval process.
"We hope to really get rolling (with construction) in early July," Wells said.
Haselden Construction is scheduled to complete One Steamboat Place in fall 2009.
- Mike Lawrence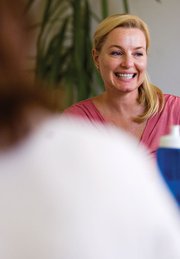 Steamboat Springs — A key piece of the upcoming $30 million in Steamboat Springs School District construction projects is now in place.
Haselden Construction was named general contractor for the projects, school officials announced recently. The Centennial-based firm, which also is slated to build One Steamboat Place, will be responsible for the rebuild of Soda Creek Elementary School, an expansion of Strawberry Park Elementary School, a renovation of the Steamboat Springs Middle School and an update to the George P. Sauer Human Services Center.
"It's a major step," said Todd Ficken, the school district's owner's representative. Ficken said the timing of hiring a general contractor is important, which is why the district didn't want to rush into selecting one.
"We just wanted to get drawings far enough along so there was something meaningful for (general contractors) to look at," Ficken added.
Dale Mellor, the district's director of finance, said there is not a final price tag on the projects. He had an estimate but would not disclose it.
"I'm not willing to go there just yet, but we should have that soon," Mellor said.
District voters approved a nearly $30 million bond issue in November for the district to replace the aging Soda Creek facility and expand a Strawberry Park school too small for its current and projected student enrollment.
Updating the Human Services Center also is part of the project because the Seventh Street site will serve as the temporary site for Soda Creek students and staff during construction. The middle school expansion, which is being funded by revenues from the city's half-cent sales tax for education, was grouped into the other projects in an effort to get a better bid for all projects.
The district received two proposals for its four construction projects, which are scheduled to begin this summer.
Haselden and JHL Construction of Denver submitted the two bids. Mellor, who reviewed the proposals with a group of six other people, including Ficken and architect Brian Risley, said it was a difficult decision. He said the bottom line certainly played a role.
Haselden's fee for overseeing the project was half of what JHL wanted to charge for working with subcontractors, Mellor said.
"On a $30 million budget, that's significant," Mellor said.
Ficken said he has never worked with Haselden, but the company has experience building schools. Haselden built, among others, Rock Canyon High School in Highlands Ranch and Johnson Elementary School in Montrose.
Ficken said construction still is scheduled to begin after school dismisses in June, but a more concrete timetable is not finished.
"I know that would be great news," he said. "Give me about another week, and I should have a more definitive answer."
- To reach Melinda Mawdsley call 871-4208 or e-mail mmawdsley@steamboatpilot.com