Scott Stanford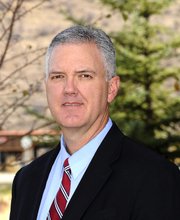 Scott Stanford is general manager of the Steamboat Pilot & Today. Call him at 970-871-4202 or email
sstanford@SteamboatToday.com
Positive and negative are dangerous labels in the newspaper business.
A teacher sent me an e-mail this week expressing his frustration with our reporting. He was particularly upset that we had missed a school poetry reading on Tuesday.
It's "disappointing that a positive, cross-school event with great energy and enthusiasm wasn't covered by the paper, particularly in light of the amount of time and energy devoted to negative school district events," the teacher wrote.
Shame on us. There is no excuse for missing a school event that deserved newspaper coverage. My apologies. It should not have happened.
But I take issue with the notion that we devote more time to "negative school district events."
First, let's define what a negative school district event is. In this case, the teacher meant stories related to School Board member John DeVincentis and e-mails DeVincentis sent in 2004-05.
Since April 1, we have produced more than 60 items - articles, columns and Web video - related to education. Of those, 20 were about the DeVincentis e-mails. Count those as negative.
There were 40 items about such things as new programs, English Language Learners, school performances, honor rolls, student achievement, all-state band and environmentally conscious transportation methods. Let's count those as positive.
There were three stories - about peanut allergies, school safety and the status of Superintendent Donna Howell - that belonged in neither the positive nor negative category. I did not count coverage of prep sports events (I suppose such events are positive if the team wins and negative if the team loses).
If you're keeping score, that's 63 percent positive, 32 percent negative and 5 percent neither. Obviously, in a month in which we don't have a continuing news story like the DeVincentis e-mails, the numbers would be vastly more skewed in the positive direction. I'd venture that we generally run in the 80 to 90 percent "positive" territory.
Of course, readers don't tally "positive" and "negative" stories. Instead, they often form perceptions based upon how the newspaper handles a single topic that is important to them. One perceived negative story on the front page can outweigh 25 stories perceived as positive on inside pages.
The problem for newspaper editors is that when it comes to newspaper articles, one reader's positive is another's negative. Perceptions of bias are based on individual biases. Here is an example: On Sunday, we ran a wire story on Page 1A under the headline "Officials agree on climate threat." I got two e-mails - one thanking the newspaper for running the story and another telling me the story belonged on the editorial page. Go figure.
And what of this story - "Judge rules against newspaper" in lawsuit against School Board. Is that a positive school district event or a negative one?
Newspaper articles should be newsworthy. They should be factual, accurate and fair. They should be interesting and thoughtful. They should, in the right cases, be entertaining. If we fail in any of these areas, call or e-mail me. Please.
As to whether stories are positive or negative, that's not really for me to decide.
Scott Stanford's From the Editor column appears Thursdays in Steamboat Today. Visit his blog at steamboatpilot.com/stanford, call him at 871-4221 or e-mail editor@steamboatpilot.com