Local middle school students place in state competition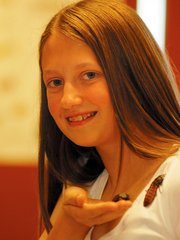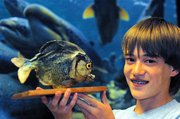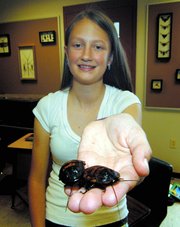 Steamboat Springs — Hannah Barkey and Jeff Sperry spent the first day of their spring break winning awards at the Colorado Science Olympiad.
They were the only two Steamboat Springs Middle School students who opted to compete in the state competition that was held at the Colorado School of Mines.
Barkey took second place in entomology and fourth place in anatomy. Sperry won sixth place in oceanography and fourth place in ecology.
"They did this on their own. It was an internal motivation," said eighth-grade science teacher Brad Kindred. "They really wanted to compete at the state level and did well. As a teacher, that's what we want to see."
There were about 60 middle schools represented at the competition.
"It's an extra-curricular science competition of 23 science events," Kindred said. "They cover everything from biology to physics to bridge building to flight."
The students compete in a series of written tests that require extensive studying. Barkey studied 30 minutes every other day for two weeks to prepare, and Sperry read multiple books, took notes and researched information on the Internet.
"I took two written tests," Sperry said. "The oceanography one covered topics that included tectonic plates, volcanoes and underwater rifts."
In the entomology division, Barkey was competing solo against teams of two - who could confer with one another.
"We had to know the taxonomy down to the order," she said. "In anatomy, they gave us two body systems to study - the digestive and nervous system."
When asked what motivated these students to take on extra studying and competition during their spring break, both said that they had no other spring break plans and it sounded like fun.
"And I wasn't happy with how I did at the regional competition," Barkey said. "I wanted to redeem myself."
It takes a lot of motivation and self-discipline to enter the Colorado Science Olympiad, as well as supportive parents to drive them down to Golden.
"I'm really proud of these two wonderful kids," said assistant principal Jerry Buelter. "It's neat to see them do well at this competition."