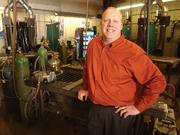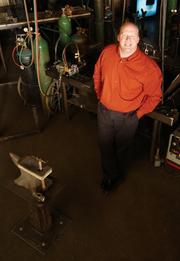 Hayden — The Hayden School District has cleared another hurdle in its effort to fund a new vocational education building.
The Routt County Energy Impact Committee met Tuesday to prioritize grant proposals for the next funding cycle. The committee overwhelmingly decided that a $500,000 grant for the future Babson-Carpenter Career and Technical Education Center was the top priority out of the submitted Energy Impact Grant proposals.
The committee is composed of representatives from Routt County and Twentymile Coal Co. The other grant proposal - $500,000 to remodel the existing Bud Werner Memorial Library structure - was made the second priority.
Hayden school officials will defend their Energy and Mineral Impact Assistance Grant proposal in July and should find out in August whether they received the grant. Then they can start work on the $1 million facility expansion, which will more than double the space available to teach the trades in Hayden. Classes include welding and auto mechanics.
The space is badly needed. Hayden Superintendent Mike Luppes said the district can't even meet the demand of its own students who want to take the courses, let alone students and adults who live elsewhere in the Yampa Valley.
Kevin Kleckler, the district's career and technical education director, has been trying to grow the program during the 14 years he has been with
the district.
"We want to be able to keep these kids here by training our own workforce," Kleckler told the grant committee.
The demand for skilled labor is apparent by the amount of money local organizations and businesses have pledged to the project, said committee member Nancy Stahoviak, who is a Routt County commissioner.
In about five weeks, the school district raised $585,850 from organizations and businesses.
"I've never seen a (grant) application that has this amount of (community) support," Stahoviak said. "That's really huge, and it shows the need for a project like this."
Twentymile Coal Co. human resources manger Ron Spangler sits on the committee and said he was a strong supporter of the project.
"There is a significant need to develop skilled workers in Northwest Colorado," Spangler said.
Of the 150 people Twentymile Coal Co. hired last year, only 20 could be defined as being skilled laborers, "so we had to teach these skills in-house," Spangler said.
Contributors:
Babson-Carpenter Foundation - $130,000
Hayden School District general fund - $100,000
The Industrial Company - $60,000
Carl Perkins Tech Prep Grant - $40,000
Wagner Equipment - $20,000
Mountain Valley Bank - $20,000
Native Excavating - $20,000
Town of Hayden - $20,000
Xcel Hayden Station power plant - $15,000
Precision Excavating - $10,000
Axis Steel - $10,000
Steamboat Springs Board of Realtors - $10,000
Kozman Family - $10,000
Trapper Mine - $10,000
Cook Chevrolet, Jeep, Subaru - $7,500
Victory Motors of Craig and Steamboat Springs - $6,000
Tri-State Equipment - $5,000
Craig Ford - $5,000
Steamboat Motors - $5,000
T&H Part - $5,000
Wells Fargo - $5,000
Yampa Valley Construction Trades Association - $5,000
First National Bank of Steamboat Springs - $5,000
Snow Country Construction - $5,000
First National Bank of the Rockies - $5,000
All-Terrain Crane - $2,500
The Mountain States Company - $2,000
Alpine Bank - $1,000
Elk Mountain Automotive - $1,000
Commercial Property Group - $1,000
Civil Design Consultants, Inc. - $1,000
Sidney and Thalla Wheelock - $1,000
B & B Welders Supply - $750
VFW Post 4264 Steamboat Springs - $500
American Legion Post 44 Steamboat Springs - $500
Agnes Eason Miner - $500
Russell's Auto Salon - $500
Steamboat Real Estate - $100