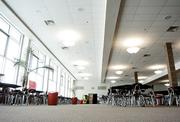 In future elections, voters in Hayden and Oak Creek could cast early ballots on a Saturday, and Steamboat Springs residents could vote at a local school.
These are among the ideas to be floated by the Routt County Citizens Election Review Committee, which was formed to create strategies for improving local elections. The committee is holding a series of public forums about those recommendations, beginning tonight in North Routt.
On Election Day last November, hundreds of voters waited in line for as many as four hours, primarily at vote centers in Steamboat Springs. Mechanical problems shut down several of the county's electronic voting machines for an hour or longer, further increasing delays.
As a response to the voting problems, Routt County Clerk and Recorder Kay Weinland formed the 10-member committee in January. Steamboat Springs attorney Mark Fischer has led the committee, which includes representatives from the local Republican and Democratic parties, as well as residents from North Routt, West Routt, South Routt and Steamboat.
Weinland said the upcoming forums are intended to hear public feedback on committee ideas such as raising awareness about early voting, absentee ballots and voting by mail; implementing Saturday voting in Hayden and Oak Creek; and increasing voter education about how to use the county's electronic voting machines.
"Voting is not just Election Day," Weinland said. "It's a process that begins 30 days before and culminates on Election Day."
Weinland is working with the Routt County Board of Commissioners to purchase more voting machines, and also is attempting to improve vote centers in Routt County. Weinland and Fischer attended a Steamboat Springs School Board meeting Monday night to ask about creating a new vote center in the commons area at Steamboat Springs High School.
"The 2008 (presidential) election should draw twice as many voters as the '06 election. Since we had four-hour waiting lines, we would be looking at eight-hour lines, which is ludicrous," Fischer told the School Board. "The best place for a super vote center - one where we could maybe have 10 voting machines, the support staff, handicap accessibility and restrooms - is the high school cafeteria area."
"We would really appreciate the opportunity to not only provide the civics education that would be involved with the students, but to have that facility available on Election Day," added Weinland, requesting the School Board create a day off for students on Election Day.
"It's really difficult to find good facilities with parking that meet ADA requirements," she continued.
The School Board said it will consider the request.
Commissioner Diane Mitsch Bush said Monday the election committee will use public comments made during the forums to help formulate final recommendations for the commissioners.
Weinland said written comments about local elections are always welcome and can be submitted to her office in the Routt County Courthouse on Lincoln Avenue or e-mailed to her at KWeinland@co.routt.co.us.
Although this year's election won't include presidential or Congressional races, there will be five Steamboat Springs City Council and three School Board seats at stake - not to mention several potential tax issues.
- To reach Mike Lawrence, call 871-4203
or e-mail mlawrence@steamboatpilot.com