Southern belles
'Steel Magnolias' will be in full bloom at Mountain Theater
Past Event
Thursday, July 5, 2007, 7 p.m.
Steamboat Mountain Theater, Steamboat Springs
All ages / $10 - $15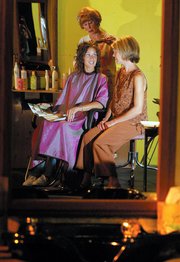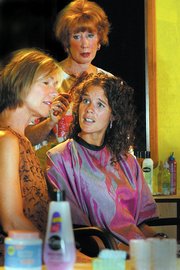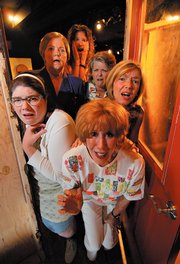 Steamboat Springs — Sweet tea, big hair and plenty of y'alls : is it tourist season already?
Southerners haven't invaded our ski resort, but they will cluster this week at Steamboat Mountain Theater. Starting Thursday, "Steel Magnolias" will be in full bloom.
"It's about the relationships between women and how no matter where we come from, all women have a female connection," said Patty Zimmer, who plays the savvy southern businesswoman M'Lynn.
Steel Magnolias, originally an off-Broadway play and later a movie, centers in Truvy's Beauty Shop in Louisiana. Discussing life's trials and tribulations, all the while managing to keep a perfectly manicured hand, six southern women find underlying strength in their friendships.
"Even though much of the dialogue centers around babies and shoes," director Mike Brumbaugh said, "this is ultimately a show about friendship in the face of adversity, love, relationships and living life to the fullest."
Three of the six women starring in Steel Magnolias grew up in the South, making the switch from mountain women to Southern belles a little less difficult.
"I tried to shed the Southern image when I moved to Steamboat," said Chrissie Hodges, who plays the debutante Shelby. "It's been hard having to sink back into that same stereotype."
And although Steamboat locals might not know much about grits or the general direction of "yonder thataway," Steel Magnolias is more than a witty comedy starring our southern visitors.
"This play is really about a small town, how everyone knows everything," Hodges said. "It's about the support you feel in a small community, having others back you up."
Steel Magnolias might even have a Steamboat audience rooting for our southern friends.
"Within these crazy southerners, there's such dynamic and relatable characters," Hodges said. "It's women appreciating who we are and what we have to offer."