Old songs with new tricks
Dylan 66 brings life to songwriter's many classics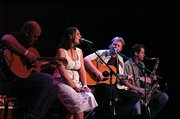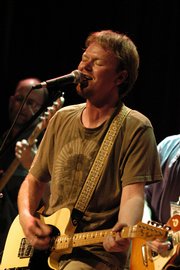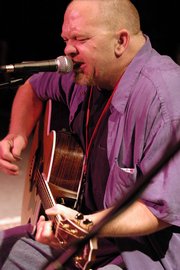 Don't call Dylan 66 a cover band.
"We don't like to think of ourselves as a cover group," guitarist and vocalist Dewey Moffitt said. "We try to keep our own unique style while we play Dylan's songs."
Dylan 66, a compilation of artists that re-create Dylan's songs, started as a charity concert in 2006. The original idea for the event celebrated singer/songwriter Bob Dylan's 65th birthday. The concert, which included 35 Denver-area musicians, also raised money for Denver Public Schools' music programs.
"After the first concert, we had a great response," Moffitt said. "All of our feedback was really positive. People liked what we did with Bob's music."
This year's fundraiser, held in May, showcased 50 Colorado musicians that played to more than 300 people in Denver's Oriental Theater. The show, which lasted almost five hours, played both acoustic and electrical Dylan classics.
"It just snowballed," Moffitt said. "People kept wanting to play in the benefit, and we just went with it."
Dylan 66 will tour for the first time this summer. Seven of the 50 performers that participated in the benefit kicked off a two-week tour Thursday in Silverthorne.
"We created so much together, we decided to take it on the road," Moffitt said.
Featuring musicians from Colorado bands The Dewey Paul Band, Double Parked and Leftover Salmon, most of the musicians with Dylan 66 are familiar with the ski town tour. Though Dylan 66's members have diverse musical backgrounds ranging from Deadheads to folk music, all are big Dylan fans.
"Dylan was a no-brainer," Moffitt said. "Musicians everywhere from all different genres are influenced by Bob."
As for Dylan's upcoming shows at Redrocks and Telluride at the end of July, Moffitt can't wait.
"I have tickets to all of them," Moffitt said.
After Dylan 66's tour wraps up July 7, Moffitt says the band plans on expanding to play outside of Colorado. Eventually, Dylan 66 wants to take their show to Europe.
All of the profits from tonight's show at Mahogany will go back into producing next year's benefit, which is scheduled for the spring of 2008.
"Dylan speaks to everyone," Moffitt said. "His songs are open to so much interpretation, we can play the old songs in so many new ways."