Scott Stanford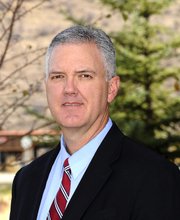 Scott Stanford is general manager of the Steamboat Pilot & Today. Call him at 970-871-4202 or email
sstanford@SteamboatToday.com
Steamboat Springs — Gotta give it up for the users of steamboatpilot.com - specifically Bartender, Musknosumpin, the_Lizard and Dundalk. They beat us to the news time and again this week.
I came to work early Monday, about 6 a.m. I have an RSS feed of all reader comments on our Web site (you can get one too at www.steamboatpilot.com/rss/) that is among the first things I check when I get to work. I noticed a forum topic called "Big Explosion and fire would be news." The entry posted at 5:20 a.m. Monday lamented the lack of reporting on an explosion late Saturday night that killed two South Routt teenagers. Three others posted entries that they too had heard about the fatal explosion.
The only one, it seems, who had not heard about the explosion was the Steamboat Pilot & Today.
Within the hour, we had checked out their story and got our own version of the story posted to steamboatpilot.com. Without the Reader Forum, I don't know how much longer it would have taken for us to get started on the tragic story of the two South Routt teens who died late Saturday night when an oil tank exploded in Rio Blanco County.
So imagine my surprise Tuesday morning when I came out of an Editorial Board meeting to again find our Reader Forum breaking news. This time, an entry titled "Hot air" reported that a man had fallen or jumped from a hot air balloon in Steamboat Springs. Again, we followed up and found out that our citizen reporters got it right.
In both cases, steamboatpilot.com's Reader Forum (steamboatpilot.com/forums) reported news before the newspaper did.
This is not the first time this has happened. We regularly mine our reader comments for news tips. But I certainly can't remember a time when such major news events came from our readers first.
Readers always have been our biggest source of news. We don't always intuitively know that someone did something newsworthy until someone else tells us. Back in the old days, they called or faxed us. E-mail sped up the information process. Today, they can cut out the middleman and post the news directly.
Ironically, the best place to post such local news is steamboatpilot.com. On one hand, I'm disappointed that others are beating us to the news. On the other, I'm elated that the news still is being reported first on steamboatpilot.com.
There is a lot of debate in journalism circles about the value of "citizen journalists" who report news (and opinion) on blogs and media sites. I can certainly understand the concerns of ensuring facts, authenticity and accuracy. I worry about the credibility of the authors - most of them are anonymous and I don't know about the source of their information.
But so far, what has been posted our site has been accurate and timely. I tip my hat to Bartender, Musknosumpin, Dundalk and the_Lizard. It has been a big news week for the Steamboat Today, but they deserve credit for breaking the stories.
Scott Stanford's From the Editor column appears Thursdays in Steamboat Today. Visit his blog at steamboatpilot.com/stanford, call him at 871-4221 or e-mail editor@steamboatpilot.com